>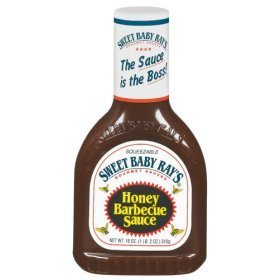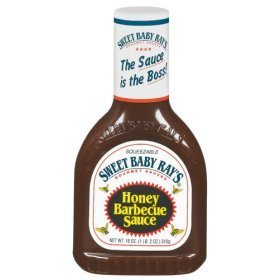 Okay, so I don't even know what else is in our inserts this week, because I couldn't get past the front page of the Smartsource Insert,
where there is a big coupon for
$1.00/2 Sweet Baby Ray's 18 oz or 1 Sweet Baby Rays 28 oz
With the help of this coupon I was able to stockpile the BEST BBQ Sauce last year which lasted me the entire year! This coupon will get us FREE Sweet Baby Rays with the right sale at Albertsons and with Doublers. And even without doublers we'll see lots of stockup worthy prices until this coupon expires on 6/30/2010!
Here is one this week at Fred Meyer:
Sweet Baby Rays BBQ Sauce, 18 oz $1.00 with in ad coupon (limit 5)
Use $1.00/2 Sweet Baby Ray's from SS 5/23
Final price: $0.50!
Anyone else as excited as I am?