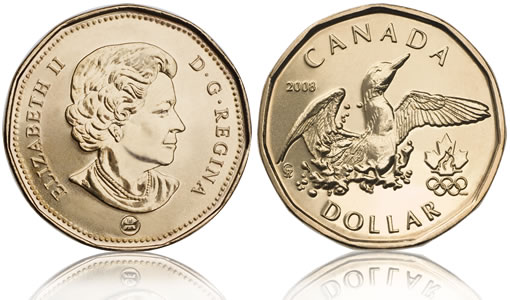 Extreme couponing in Canada can save you a lot of money, but generally there is a lot of work involved – it can be quite time consuming.   So here is some valuable info about couponing in Canada, courtesy of Canada, deal-blog, Bargain Moose:
Many traditional coupon sites like coupons.com and restaurants.com are not valid in Canada. Of course, you find this out after printing the coupons and reading the fine print.
Unfortunately, Canadian coupons are often of less value than US coupons. Even sale prices tend to be not as great up here as in the US. Take Bath & Body Works for example: in Canada in they had 5 foaming soaps for $20, in the US the deal was 7 for $20.
Coupon stacking occurs but it is not as common here as in the US. Coupons often have barriers written into the fine print against that. However, we use coupons on sale and clearance prices, which can really help with the cost.
Most grocery stores accept coupons willingly (Loblaws, RCSS, Safeway, etc). However, they prefer ones that get mailed out, and get kind of skittish with coupons you print off yourself. If you have a valid coupon that a cashier isn't too happy about, it's always worth a polite word with the manager – you should be able to redeem any valid coupon. As a little aside to that, Blockbuster accepts all of Disney's printable movie coupons, which is really helpful.
Groupon, Living Social, Wagjag and all those other group buy sites have Canadian cities where you can get great savings through pre-buying your coupon. They have really been a step forward for Canadian bargain hunting. There have been some super deals there so it is really recommend you subscribe to your city's deals.
Facebook is a valuable resource for coupons. Click "like" on a company's page and they will often post coupon codes or printable coupons. Be careful that you "like" the Canadian version of some companies, such as The Children's Place. They have completely separate Canadian and US coupons, so make sure you're getting the correct one.
Entertainment Books are a valuable resource you can get local to your city, and they have cities across the US and Canada too. They give great coupons for entertainment in that specific city, and they're most useful for dining out deals.
As I mentioned before, the primary coupon sites one might use in the US are not valid in Canada. However, we do have resources for coupons here. Save.ca, websaver.ca and brandsaver.ca are all great Canadian websites for getting coupons, which are mailed to your home. Most are related to food, health, and beauty.
Prices? Well, prices across Canada can differ widely. I just saw a standard box of Froot Loops for $6. A razor (non-disposable) like a Venus will cost you around $10 – $14 and a gallon of milk is around $4 – $5. They are just a couple of examples of prices up here.
I hope that gives you a rundown on couponing in Canada! Happy clipping!
Bargainmoose.ca is a Canadian deals blog, which has been operating for about 2 and a half years. Every day, they write about the best deals available in Canada, from freebies to coupons, fashion to groceries.