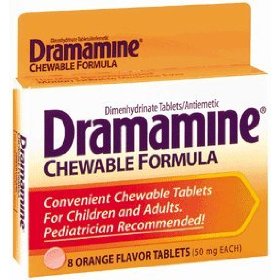 $1.50/1 – Dramamine Product, Any – (couponnetwork.com)
Are you traveling this summer? We are!   My kids get car sick, so I'm happy to have found a coupon for Dramamine!



Dramamine is $3.54 at Target which means you can get it for $2.04 after coupon!  Also be on the lookout for the Non-Drowsy Dramamine some shopper's are finding it on clearance!
Dramamine Original $3.54, Regular Price
$1.50/1 – Dramamine Product, Any – (couponnetwork.com)
Final Price: $2.04
Thanks, Free Coupon Alert