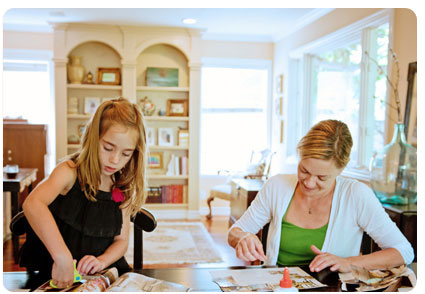 Anyone else addicted to Mod Podge?! My love for Mod Podge goes all the way back to my junior high days and I still love it. BUT, it's pretty expensive, so I am excited to find a way to make it myself with items I have on hand!
What you will need: 
1 jar (An old pasta sauce or salsa jar will work)
1 bottle of Elmer's glue (Hopefully you stocked up with the Back to School sales)
 water
Empty the glue into the jar. Add water; you will need equal parts water and glue, so you can even use the (now) empty glue bottle to measure your water. Now, shake the jar until it's well blended. You will need to shake it a lot, so pace yourself!! This recipe will make Mod Podge that is a little on the runny side. If you want yours to be a little thicker add more glue.
Now, what project should I work on first!?