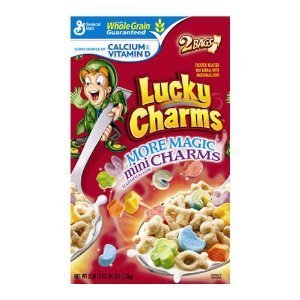 $0.50/1 – Lucky Charms Cereal Box – (coupons.com)
Available under zip code 90210
I love Lucky Charms as much as the next six year old!  But I don't buy them that often because my kids just pick out all of the marshmallows…before I can get to them!

Right now you can print a $0.50 off coupon for any size box of Lucky Charms. If your store doubles you will have a dollar off coupon!
Lucky Charms $2.49, On Sale thru 10/4
Use $0.50/1 – Lucky Charms Cereal Box – (coupons.com)
Final Price:  $1.99