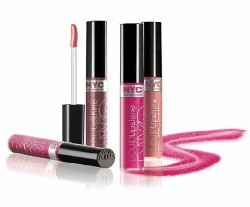 $1.00/1 – NYC New York Color Product, $1.99 or more – (coupons.com)
Available under zip code 77477
Thanks, Facebook Reader Ashely
When I'm in the mood to experiment with my makeup, I like to have inexpensive options to play with!  So I'm excited to see a new coupon for NYC makeup!  Save the coupon for a sale to score makeup for pennies, or take it to CVS now to score NYC Liquid Lip Shine for just $1.25!
NYC New York Color Liquid Lip Shine $2.25, Regular Price
Use $1.00/1 – NYC New York Color Product $1.99 or more – (coupons.com)
Final Price: $1.25