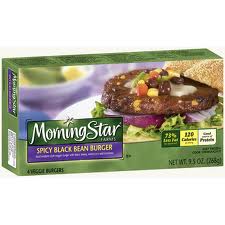 $1.00/1 – MorningStar Farms Veggie Foods Product – (coupons.com)
Available under zip code 90210
If you're a fan of veggie burgers, then you may be as excited as I am that the $1.00 MorningStar Farms coupon has reset! I was able to print two more this morning! Hurry to print your coupons, and then head to Target. We told you a few days ago that MorningStar Farms products are on sale there. You'll be able to score veggie burgers for just $2.00!
MorningStar Farms Veggie Burgers $3.00, Price Cut through 6/9
Use $1.00/1 – MorningStar Farms Veggie Foods Product – (coupons.com)
Final Price: $2.00