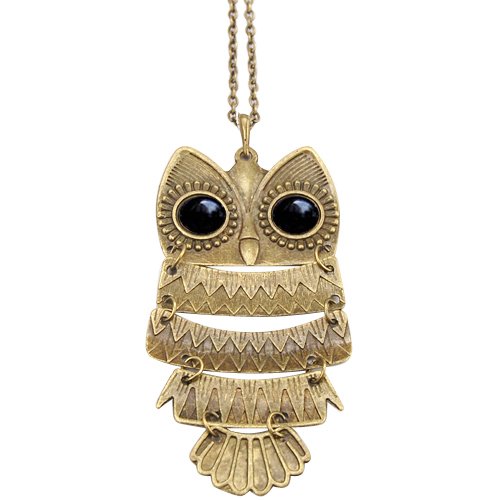 UPDATE: The price has creeped up to $3.08. Still an ok deal! 
I love costume jewelry but I can't justify spending a lot of money on something I won't be wearing often. I found this cute vintage owl pendant necklace
 on Amazon for just $1.21 and that includes shipping! The only drawback is that it takes 17-28 days to ship. That's worth the $1.21 in my book! Click here to order. Hurry, I'm sure this won't last long!
10 thoughts on "No Longer Available: Vintage Owl Pendant, Only $1.21 Shipped!"
Comments are closed.