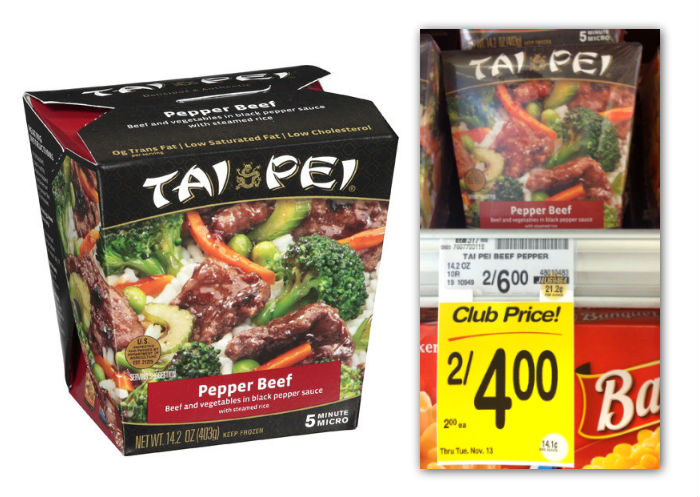 Here is a great pre-made meal deal to put in your freezer for your family! These sound pretty tasty too! Safeway has Tai Pai Single Serve Entrees on sale for just $2.00 this week. These entrees regularly sell for $3.00 each. Combine a coupon with this sale to get these for just $1.00!
5 thoughts on "Tai Pei Stir Fry Entrees, Only $1.00 at Safeway!"
Comments are closed.