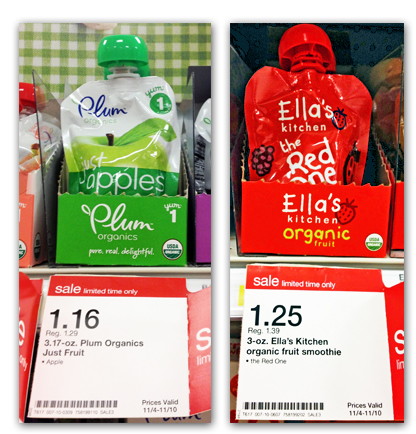 This week, Ella's Kitchen, Happy Baby and Plum Organics products are 10% off at Target. I saw several discounted items, warranting an aisle traffic jam!
With a printable coupon, save up to 51% off the regular price of a Plum Organics pouch:
Here's how to pay just seventy-cents on an Ella's Kitchen pouch, regularly $1.39:
 Check out these Toys for 65% off at Kohls.com!