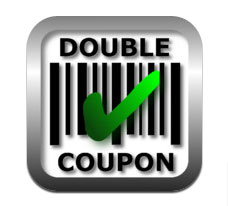 I love couponing and I love my smartphone, so I'm always on the lookout for smartphone apps that will help my couponing trips go more smoothly. I've tried dozens of couponing apps, and few find a permanent place on my phone. One that I definitely won't be deleting is called "Double Coupon Checker."
What is it?
If you're like me, you've found those new GS-1 databar barcodes to be tricky when it comes to knowing whether or not a coupon will double. This app will help take the mystery out of those tricky new barcodes—all you have to do is open the app, scan the barcode, and get your result!
How does it work?
The app itself is very simple in design. Not sure if a coupon will double? Just scan your barcode, and you will see a white screen with a clear "YES" or "NO." The app will also verify the value of the coupon ($1 off 2, 50¢ off 1, etc.).
Is it accurate?
I use this app all the time, and I've never had a mistake. But to really test this new app, I put the Double Coupon Checker through the ringer at the mother of all double coupon events in my area—Super Double Coupon Week at Harris Teeter. The app worked beautifully! Every coupon that the app said would double did, and I was able to avoid using any coupons that wouldn't take full advantage of the event. Needless to say, I was quite pleased!
But you want to know the best part of this app? It's absolutely free! There is no better word in a couponer's vocabulary than "overage," and if you shop at a store that allows overage, this app can make your day.
The Double Coupon Checker App is available in the iTunes App Store for all versions of the iPhone and iPad. Go get your double coupon on!
This is a guest post by Abby from Clarksville, TN
Find out more about the KCL Contributor Network!