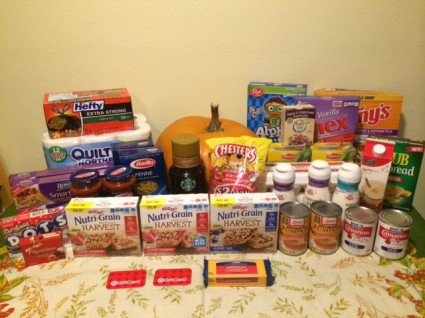 Went to Target to take advantage of the $10 Gift Card deal when you spend $50 or more on groceries.
Just about everything had a coupon and I also received a $5 GC for purchasing the Nutri-Grain products (at the time the signs all said wyb 3 so they honored the promotion).
Total OOP =  $52.89
Total Savings =  $54.72
Bonus =  $15 in Target gift cards!