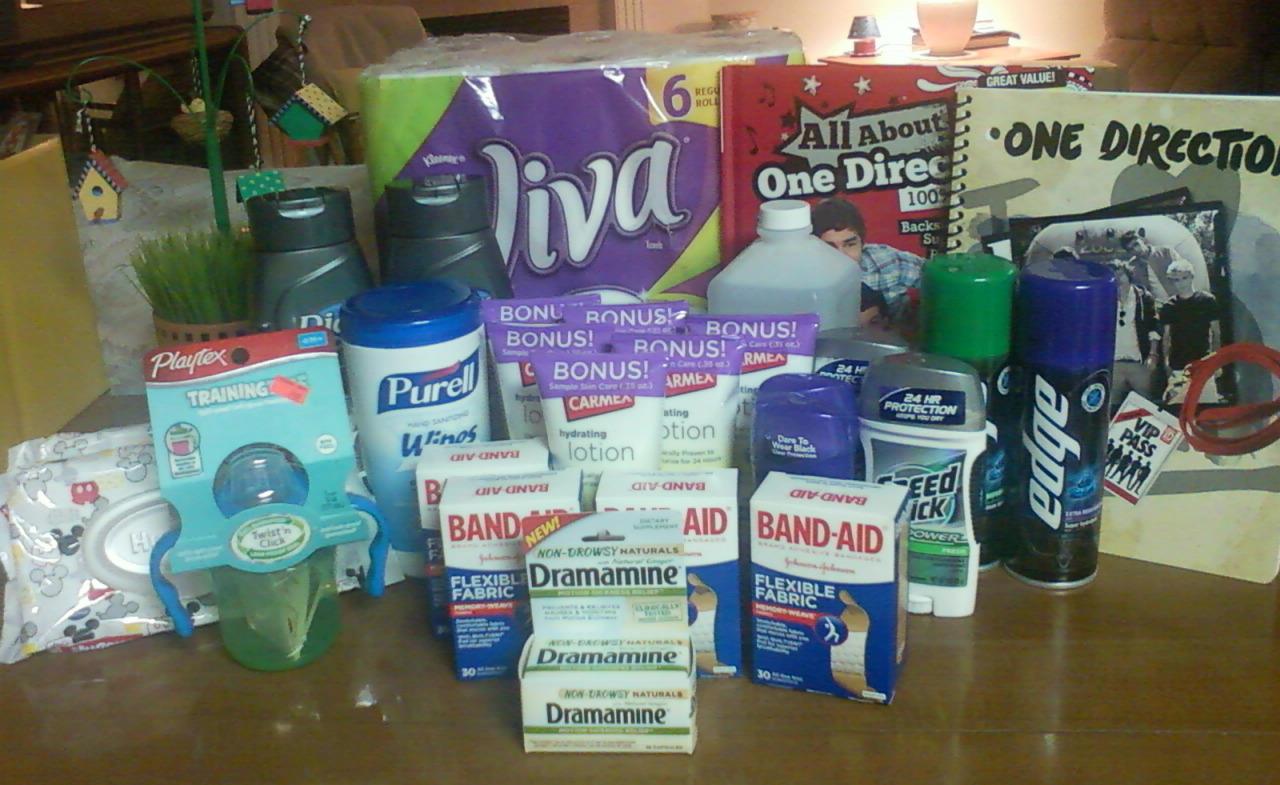 I saved over 70% at the Walgreens Friends and Family event. I did two transactions first one was:
6 bottles of Carmex lotion-each had $1.50 coupon attached, + 20% off and earned 2000 points for each bottle.
4 packages of Band-Aids bogo free, plus $1.50 off two coupon, 20% off and earn 2000 points when you buy two.
1 package of Dramamine- used $1 off coupon, 20% off and earn 3000 points when you buy one.
I paid $34.66 and earned 23,000 points!
2nd transaction I bought 2 Dial bodywash that were bogo free, 2 edge shave gel with a $2 off 2 coupon, 2 lady speedstick with a bogo free coupon, 2 speedstick for men with a bogo free coupon, 2 packs of Huggies wipes with 2 $0.50 coupons, a can of Purell sanitizing wipes with a $1 off Walgreens coupon and $1 off MFQ coupon, 1 Playtex sippy cup on clearance for $2.99 and it took 20% off for some reason, with the $2 off Walgreens coupon, only $0.39! 1 pack of Viva paper towels with a $2 off MFQ coupon and $1 Walgreens coupon. Bought a One Direction book on clearance for $0.99 and two One Direction notebooks on clearance for $0.34/each. Used $20 in Bonus Points and Paid $2.28 OOP! Total spent OOP was $36.94 for $110.24 worth of stuff!