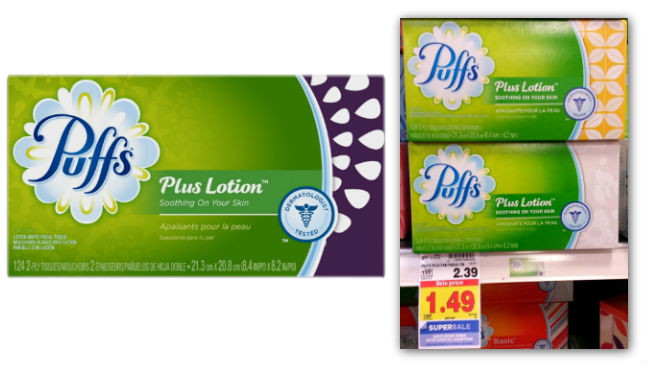 Puffs Tissues, Only $0.44 at Kroger!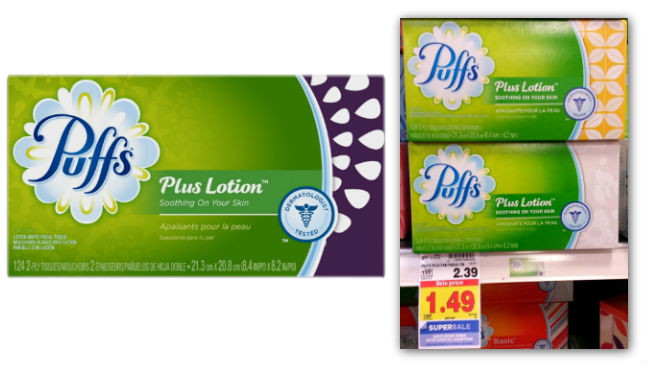 Puffs Tissues are regularly $2.39 at Kroger but are included in the Super Sale through 2/15. Visit Kroger.com to download a digital coupon for Puffs Tissues that can be redeemed up to five times in a single transaction. There is also a Catalina offer that is set to print through 2/23. Combine the sale price with the special digital coupon promotion and the Catalina to score stock-up prices on Puffs Tissues! Here are the details:
Buy Puffs Tissues products between 1/19-2/23
Buy 4, Receive $3.00 Catalina
Buy 4 Puffs Tissues, 124 ct $1.49, sale price through 2/15
Buy 4, Receive $3.00 Catalina through 2/23
Use one $0.30/1 – Puffs Facial Tissues, Kroger eCoupon (softcoin.com) Redeem up to five times
Or $0.25/3 – Puffs Singles OR (1) Multipack Tissues from PG 12/29
Pay $4.76, Receive $3.00 Catalina
Final Price: $0.44 each, when you buy 4
amy Does not work in Arkansas. Arkansas is in the Delta region, not Southwest. Could you add Kroger Delta to the list of stores so those of us in this area can see which deals apply in our region? Thanks! 

Jessica Raya I have a question about Catalinas. Can you buy multiple products and get more than one catalina? For example can I buy 8 Puffs Tissues and get 2 $3.00 Catalinas?