Hot! Score an extra 10% off at 6PM! Browse Nike, Under Armour, Oakley and more hot brands for steep discounts. Use the code PRESUMMER in the cart. The code is valid for the first 50,000 uses or through today only.
We spotted 50% off of Nike apparel, shoes and more. Stack the coupon code mentioned above for greater savings. Check out several examples of how to save below!
Purchase two items and the entire order ships for free! Otherwise, shipping is free with a $50.00 purchase.
Nike Kids Tempo Short (reg $25.00) $12.99
Use the code PRESUMMER for 10% off
Free shipping with two items or a $50.00 purchase
Final Price: $11.69
Nike Kids Henley Tank (reg $25.00) $12.99
Use the code PRESUMMER for 10% off
Free shipping with two items or a $50.00 purchase
Final Price: $11.69
Nike Kids YA Hypercool AOP Bra (reg $28.00) $14.00
Use the code PRESUMMER for 10% off
Free shipping with two items or a $50.00 purchase
Final Price: $12.60
More Examples of how to save: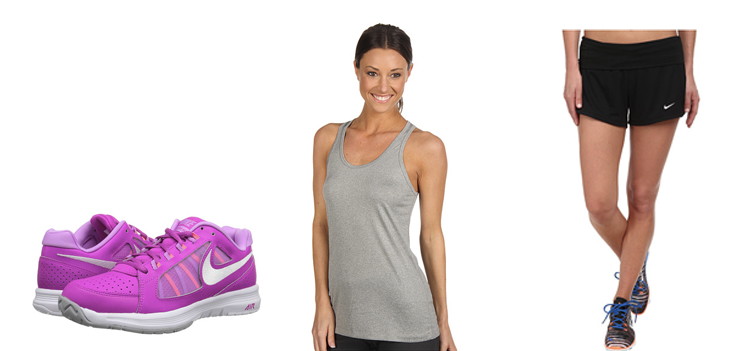 Nike Air Vapor Ace (reg $70.00) $35.00
Use the code PRESUMMER for 10% off
Free shipping with two items or a $50.00 purchase
Final Price: $31.50
Nike Elastika Stripe Tank Top (reg $35.00) $17.99
Use the code PRESUMMER for 10% off
Free shipping with two items or a $50.00 purchase
Final Price: $16.19
Nike Dri-FIT Knit Short w/ Fold-Over Waistband (reg $30.00) $17.99
Use the code PRESUMMER for 10% off
Free shipping with two items or a $50.00 purchase
Final Price: $16.19