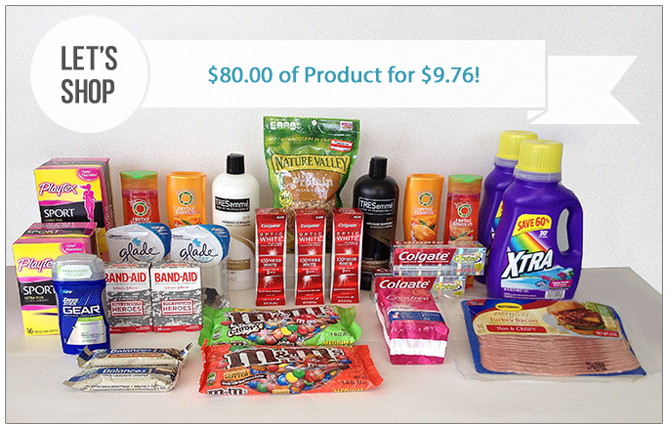 What a week! Every store had a moneymaker–love that! My favorite deal of the week was hard to choose: probably cheap Playtex at Target or moneymaker Speed Stick at Walgreens. Which deal was your favorite this week? Let us know!
Target
Total Cost at Target: $4.99
Rite Aid
Bought 2 Tresemme Shampoo or Conditioner, 32 oz $3.99, sale price through 2/28

Or Tresemme Stylers $3.99, sale price through 2/28
Buy 2, Receive $3.00 Up Reward through 2/28, Limit 4
Used two $2.00/1 – Tresemme Product from RP 2/8
Paid $3.98, Received $3.00 Up Reward
Final Price: $0.98
Total Cost at Rite Aid: $3.12
Walgreens
Total Cost at Walgreens: $0.97 Moneymaker
Walmart
Bought 2 Balance Nutrition Energy Bar, 1 ct $0.98, regular price
Used one $1.00/2 – Balance Bar Singles from RP 1/4
Final Price: $0.96
Total Cost at Walmart: $2.62
GRAND TOTAL: $9.76 for over $80.00 of product!