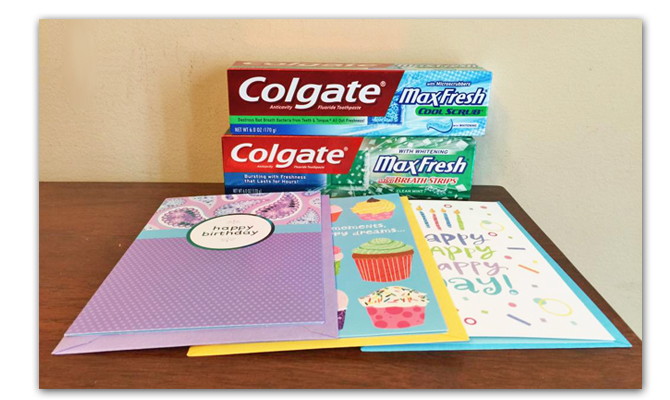 I had a small trip to CVS this week. I took advantage of the Hallmark deal. The CVS Coupon Center gave me a B2G1 free greeting card coupon, so it turned the deal into a bigger moneymaker! The second deal I took advantage of was the cheap toothpaste. My region got a the $1.00/1 coupon, so I grabbed two tubes of toothpaste for only $0.49 each! Unfortunately, I wasn't able to find the PayAnywhere credit card reader, but I might get a rain check before the sale ends. How was your shopping trip?
Bought 2 Colgate Max Fresh Toothpaste, 6 oz $2.99, sale price through 1/31
Buy 1, Receive $1.50 extrabucks through 1/31, Limit 1
Used two $1.00/1 – Colgate Toothpaste, 3.4 oz or larger from SS 1/18
Paid $3.98, Received $3.00 extrabucks
Final Price: $0.98
TOTAL COST: $0.04 Moneymaker for all 5 products!