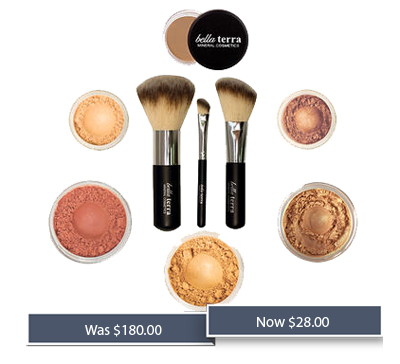 LivingSocial: 20% Off Coupon Code—Mineral Makeup Set, Just $28!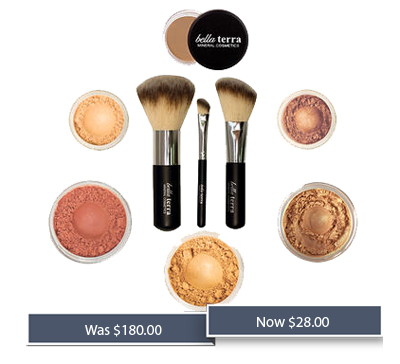 Through today only, get 20% off sitewide at LivingSocial with the code 2014PRESDAY at checkout. Browse local deals, escapes, products and more–all on sale!
Get the 9-Piece Mineral Makeup Kit at LivingSocial for just $28.00 after the coupon code mentioned above. The set normally sells for $180.00. Shipping is free! The makeup kit includes: foundation, blush, eye primer, shimmers and three super-soft brushes. It's made from 100% natural mica, zinc, and magnesium, is hypoallergenic and free of preservatives. The kit works for all skin types.
To get started, visit LivingSocial and search "9-Piece Mineral Makeup Kit."
9-Piece Mineral Makeup Kit (reg $180.00) $35.00
Use the code 2014PRESDAY to get 20% off through 2/17
Free shipping
Final Price: $28.00
jenniferg410 Thanks for posting this! I just ordered. Cant wait to get it. I've been thinking about trying mineral make up again so this is perfect timing.