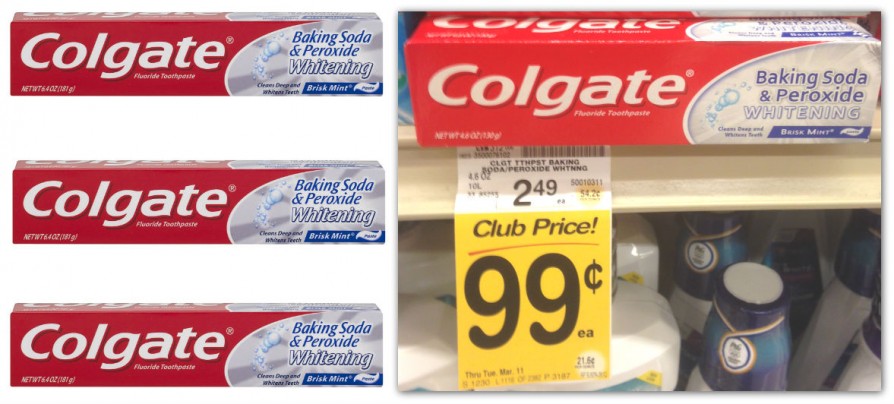 Colgate Toothpaste, as Low as Free at Safeway!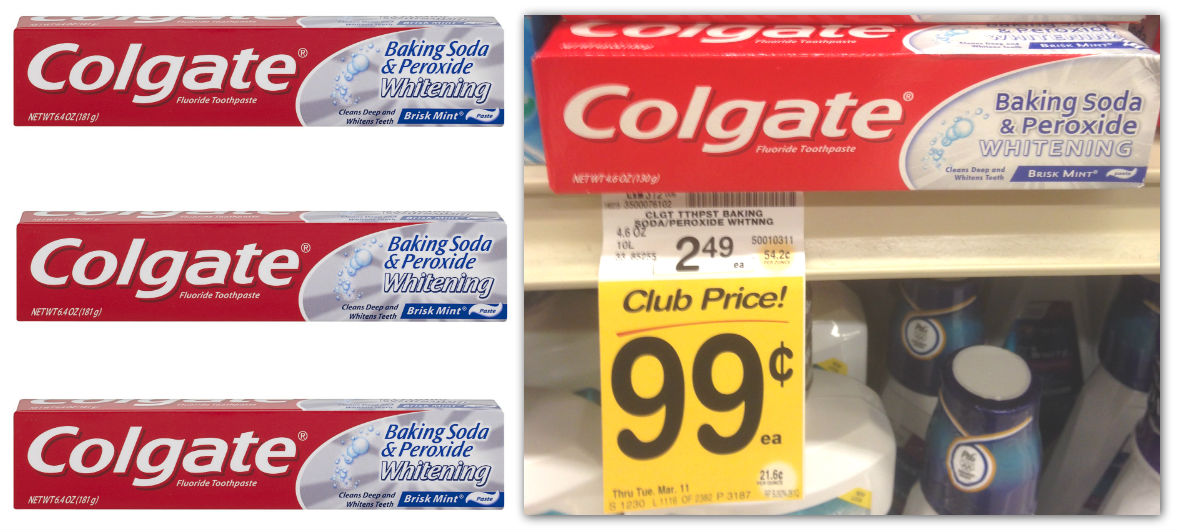 Colgate toothpaste is regularly $2.49, but select varieties are on sale this week for $0.99. Use a $0.50 off coupon to get each tube for just $0.49!
Colgate Baking Soda and Peroxide Toothpaste, 4.5 oz $0.99, sale price through 3/11
Use $0.50/1 – Colgate Toothpaste, 3.5 oz or larger from SS 2/23
Final Price: $0.49
The Doubl'r is a regional coupon located in the weekly Safeway ad. It allows doubling of up to four newspaper coupons with a value up to $0.50 each. If you receive the Safeway Doubl'r in your area or if your store doubles coupons, this toothpaste will be completely free!
Colgate Baking Soda and Peroxide Toothpaste, 4.5 oz $0.99, sale price through 3/11
Use $0.50/1 – Colgate Toothpaste, 3.5 oz or larger from SS 2/23
And use Safeway Doubl'r
Final Price: Free