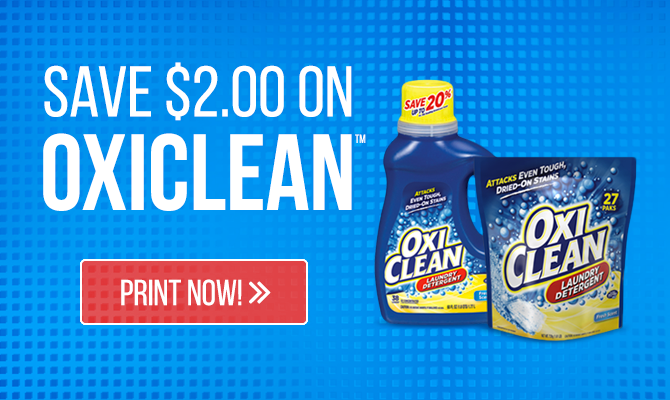 Have you tried OxiClean Laundry Detergent yet? If not, now's the time. Print this coupon to save $2.00. Get a bottle of detergent for under $3.00. We rarely see prices this low on detergent, so print the coupon and go!
Get a bottle for $2.97 at Walmart!
Target shopper? Get the large bottle for just over $4.00!