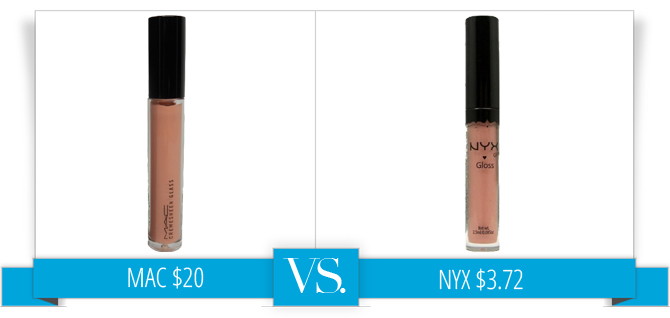 Get MAC Boy Bait Lipglass in NYX Whipped for Just $3.72!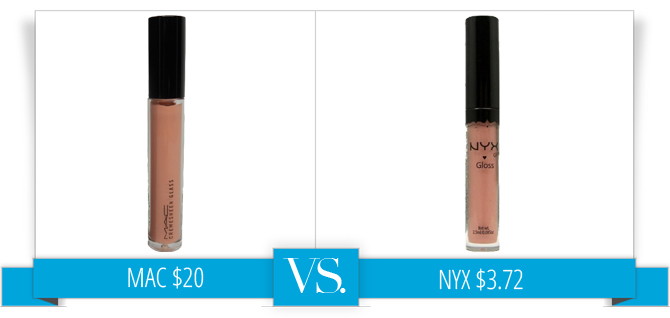 Instead of: MAC Boy Bait, $20
Try: NYX Whipped, $3.72
MAC's Boy Bait is a pinkish, nude lip gloss (MAC calls it a "lipglass") with pearly undertones. The formula is milky and applies opaque after just a few swipes. Although this lip gloss is pretty, it doesn't have the most awesome wear-time—I find that it fades after an hour or so. The price—$20—is also something to pout about.
NYX makes a lip gloss in the exact same color for under $4! NYX Whipped is not only the same color as Boy Bait, the packaging is very similar as well. Both products have the same doe-foot applicators that allow the gloss to glide on smoothly. There's a slight shimmer to the NYX gloss but it's only noticeable in the bottle—the sparkle doesn't transfer to the lips. Not only is NYX's version cheaper, you get more product! Plus, it has a fresh lemon scent that I adore.