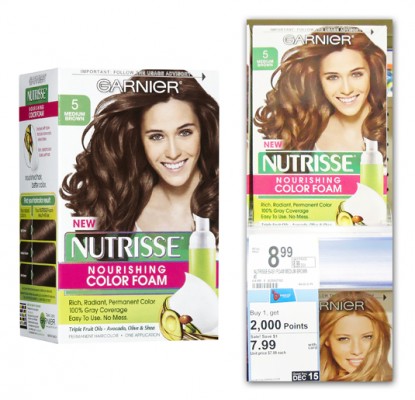 Garnier Nutrisse Nourishing Color Foam hair color is on sale for $7.99 this week at Walgreens, and it generates 2,000 Balance Rewards Points. 2,000 Points are worth between $2.00 and $2.50. After a $2.00 manufacturer coupon, the final price is $5.99 plus those 2,000 Balance Rewards Points! Read more about the new Walgreens Points system here.
Check out our list of cheap Walgreens fillers for the week of 12/9!
Print this high-value coupon for L'Oreal Preference hair color!