Grab a coupon from today's Sunday paper and pay only $0.22 per pack on Bic pens at Target!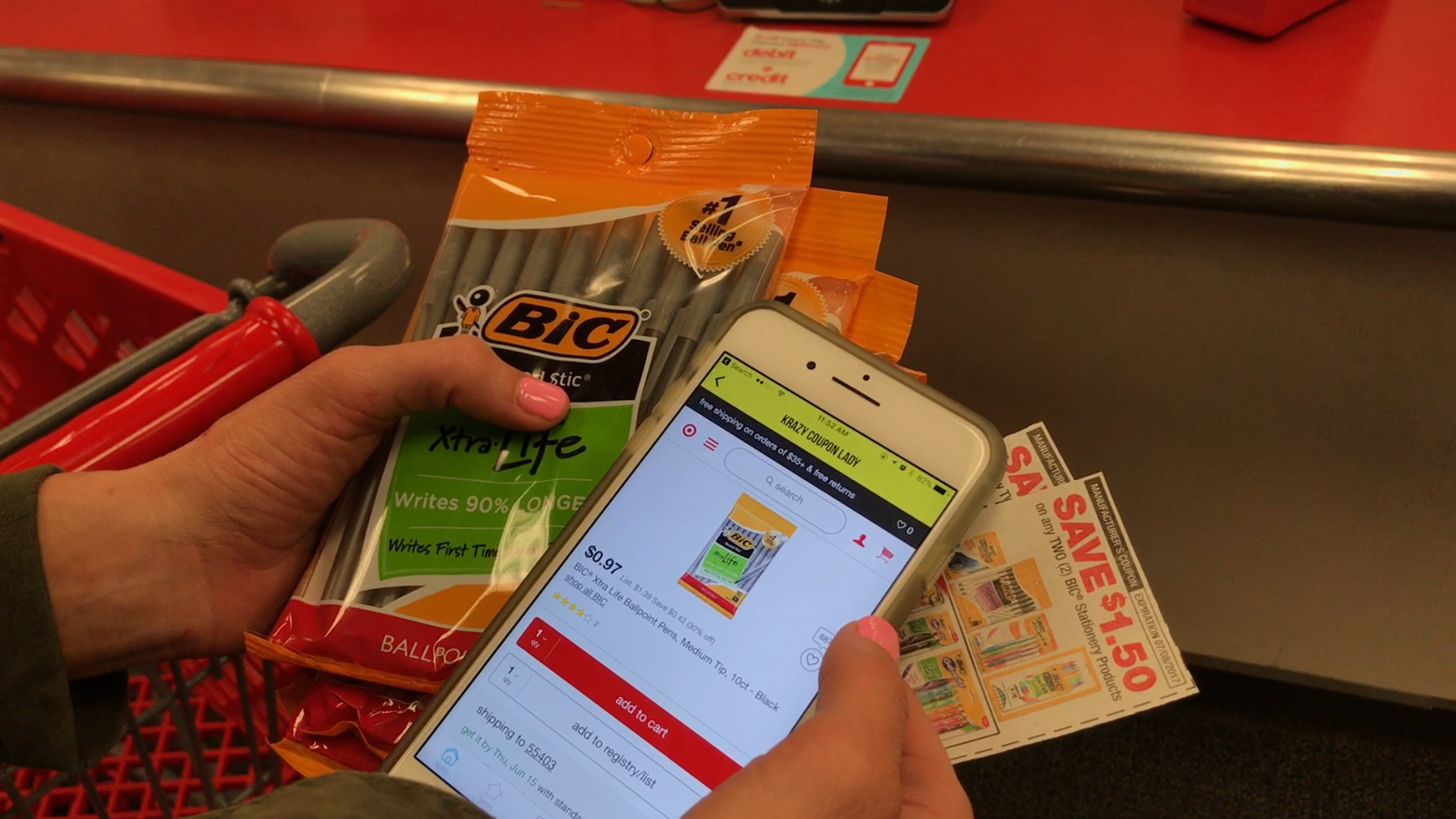 The trick is to take advantage of Target's price match policy, which says Target will match any price on Target.com. Bic Xtra Life Pens, 10 ct cost $1.39 in the store but sell for $0.97 online! Check out at any register and show the Target.com price to your cashier to save $0.42 per pack.
Then, buy two packs, use one $1.50/2 coupon, and pay just $0.44 plus tax for two packs.