🎯 Attention, Target shoppers!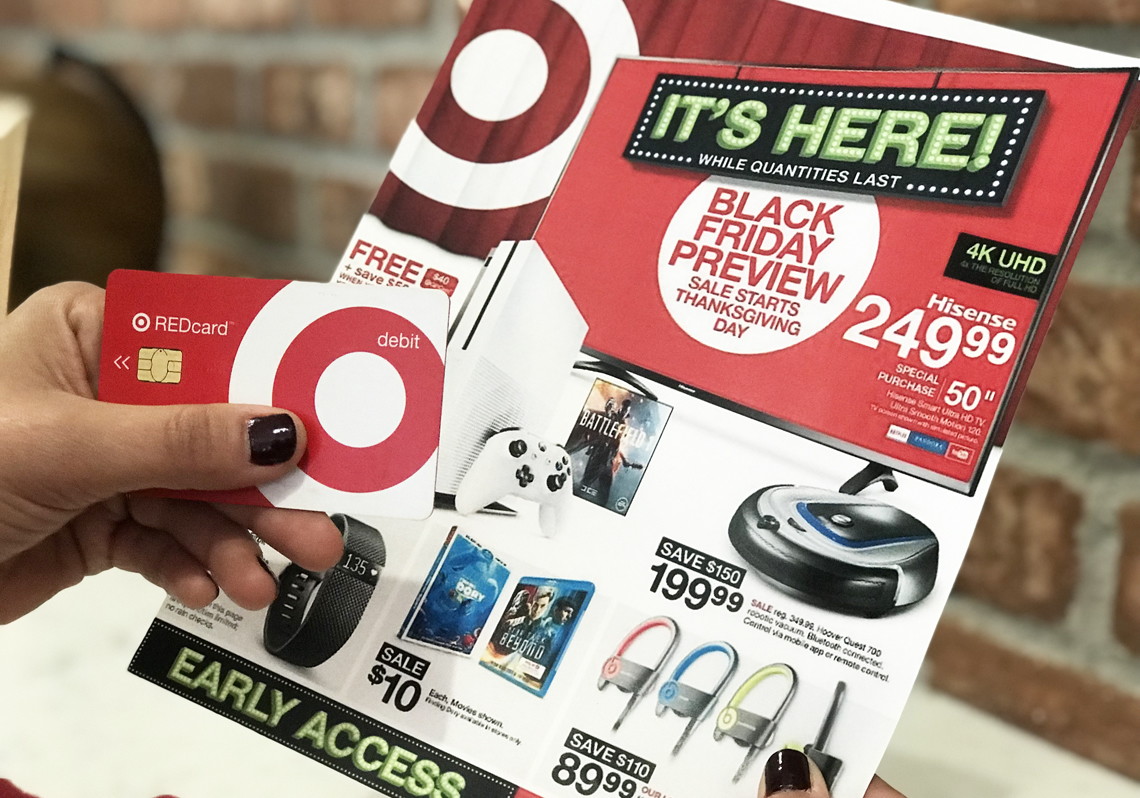 Target REDcard holders get a 24 hour jumpstart on Black Friday deals!
There is no better time to be a Target REDcard holder! Target just announced that Target REDcard holders will have early access to Black Friday deals at Target.com on Wednesday, 11/22, starting at 12:00 a.m. (PST). That's right–one full day before the Black Friday deals are available to everyone else!
Don't have a REDcard? Sign up now so you will receive your card in time for Black Friday. The REDcard is available as a debit card and a credit card.
If you apply in-store, you will receive a temporary card number that you can use until you receive your card in the mail. You can only use it at the store where you applied for your REDcard, not online or at any other store. If you open an account online you have the option to make a purchase online at the moment that you are approved. Otherwise, you have to wait until you receive your card.
Some of the perks? Early access to deals, 5% off all purchases, and free shipping all year long. You have nothing to lose.
Best 29 Target Black Friday Deals
Not only that, but we just published the best 29 Target Black Friday deals with all the details you need to get the most savings. Click here to see the complete list.
Want more insider info and expert advice for Black Friday? Sign up here to receive alerts about deals at Target and all of your favorite stores.
Happy shopping!