The $3.50 Ibotta Energizer Light rebate offer is back! If you took advantage of an Energizer Metal Pen Light at Walmart for just $0.22, you can do this deal again. These make great stocking stuffers for the kids!
Use a $1.25 coupon from the 11/12 Smart Source newspaper insert. An Energizer Metal Pen Light is $4.97. Use the $1.25 coupon and pay $3.72 at the store. Then scan the receipt to Ibotta for a $3.50 rebate offer. The final price is $0.22.
TIP: I scanned the Energizer Pen Light to the "Check Product Barcode" option in the Ibotta app before purchasing the item, so I knew it was a match and that I would receive the $3.50 credit.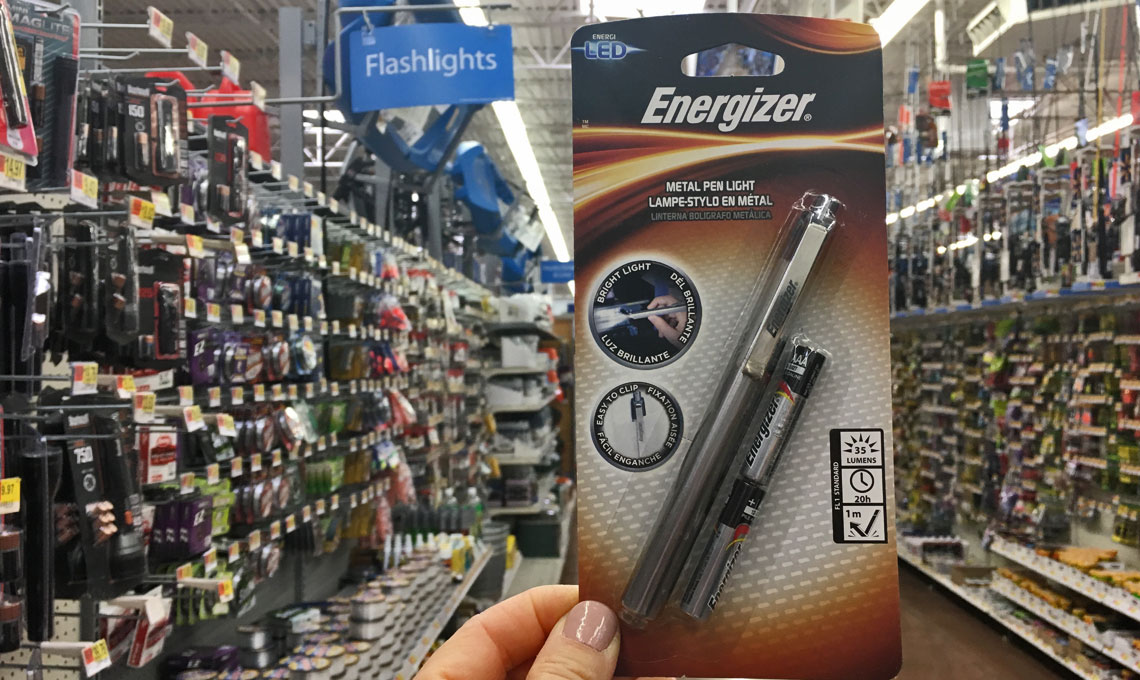 free $5 reward with purchase of energizer batteries at walmart!