There are a few days left to get some great deals on kids' apparel, shoes and accessories at Target and Target.com! Save 50% to 77%.
Shopping online? Check out the entire clearance apparel selection by clicking here. All clearance clothing online will have 20% taken off at checkout. Plus, if you're a Target REDcard holder, you'll receive an extra 20% savings at checkout once you've chosen the option to pay with your Target REDcard. Your everyday 5% REDcard savings will be deducted last. These savings are valid through 12/31.
If shopping in-store, combine clearance prices with a 20% off Cartwheel offer found in the Target app on your smartphone. Make sure to add the offer to your Cartwheel list, and have the cashier scan your barcode at checkout. This particular offer has a limit of 20 eligible items per transaction and is valid through 12/31.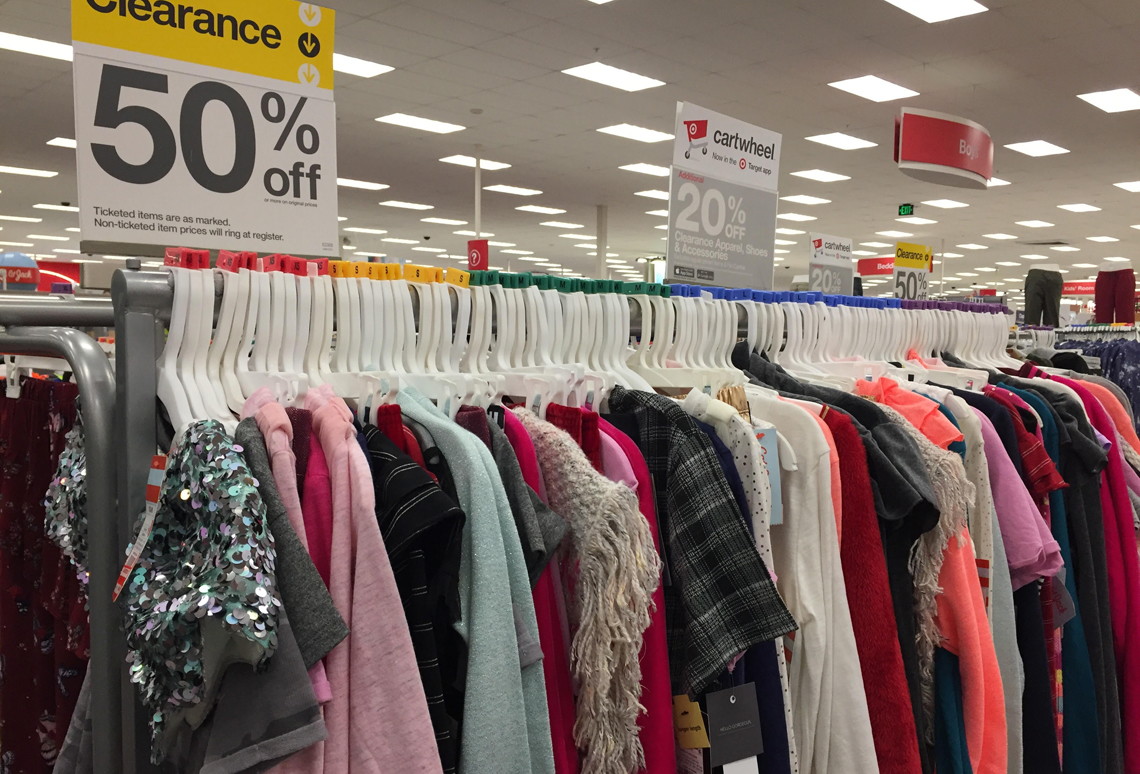 Shop online
Shop in-store
We found clearance prices up to 70% off. Use the 20% off Cartwheel offer to save big! Here's an example: