Go to Walgreens for big savings on Axe shampoo, body spray and deodorant! This week, deodorants and body sprays are buy one get one 50% off; the cheaper of the two will ring up for half price. For the best deal, buy one of each and an Axe shampoo. Spend $15.00 on Axe products before manufacturer coupons and earn 3,000 Balance Rewards Points, later worth $3.00. Use two newspaper coupons and redeem an Ibotta rebate offer. (The offer varies by user.) The final price is $1.58 per item, which beats Axe prices we've recently seen at Walgreens, Walmart and Rite Aid!
Up Next: 11 Ways to Get Free Sunday Newspaper Coupons
Regular prices vary by store.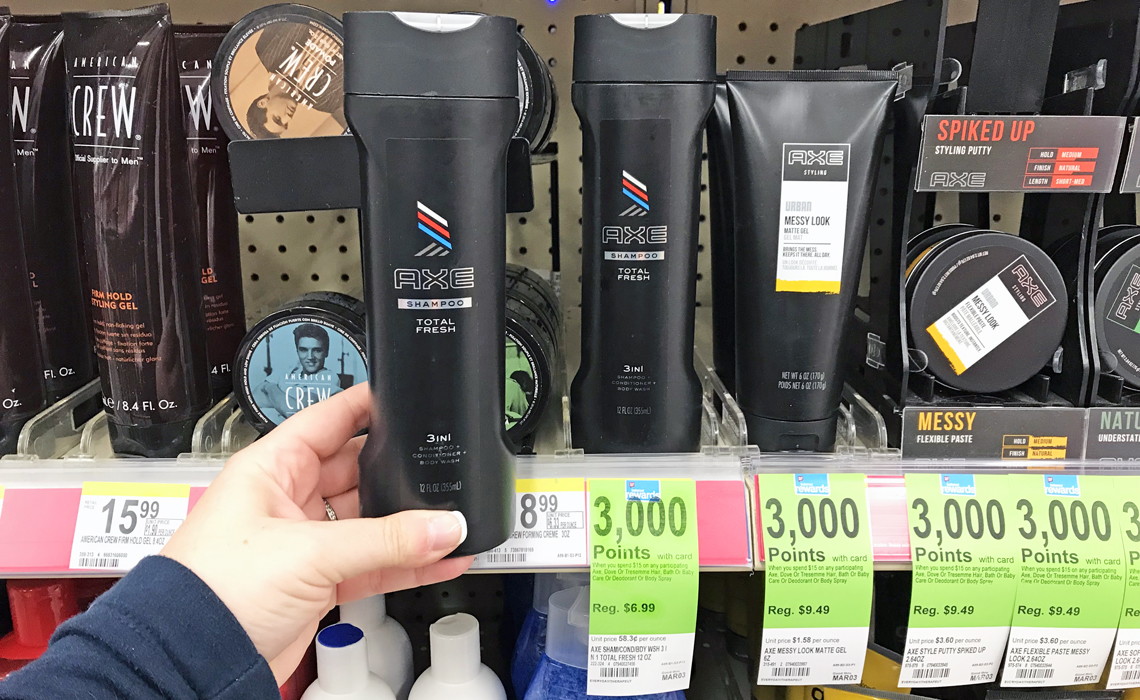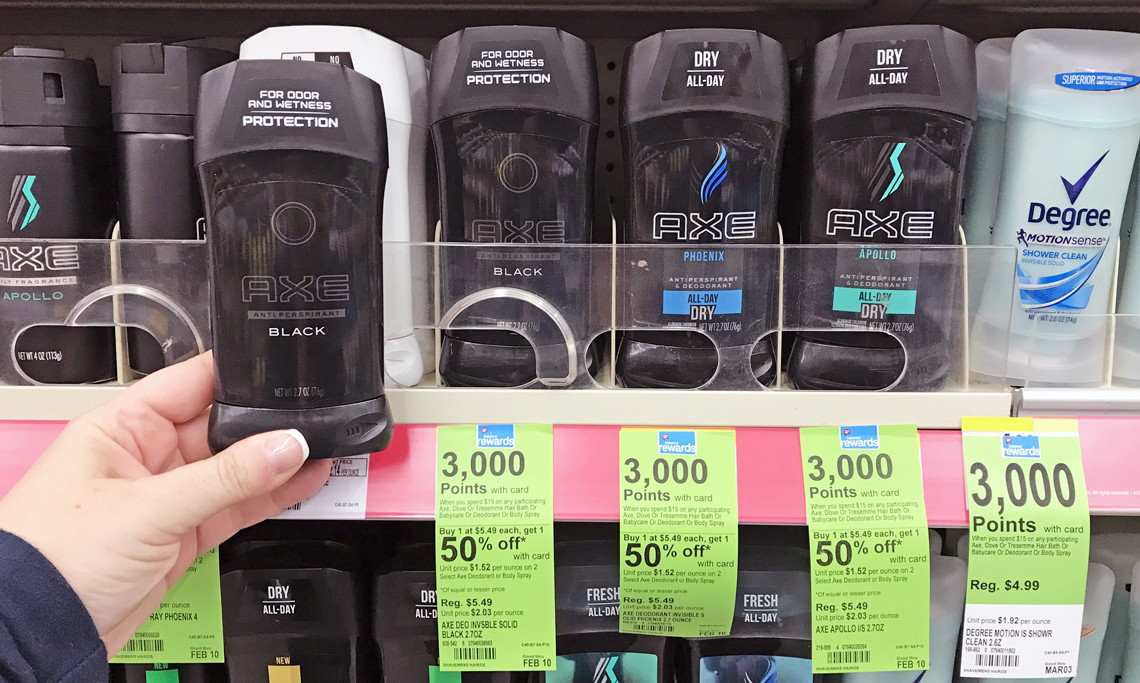 Don't have the Ibotta offer? The final price is $1.91 per product!