Yesterday, we showed you how to get BodyArmor Sports Drinks for $0.50 at Target. We have an even better deal today! This deal works out to be just $0.37 per drink. The six-packs are on sale for $5.99. These were not tagged for the sale at my store. If you don't see a sale tag, look for a price scanner to verify the price.
Combine the sale price with a 30% off Cartwheel offer and a new $2.00 printable manufacturer coupon. The printable coupon is regional, meaning it may not be available to everyone. Click the coupon link in the scenario below; if it's visible and clipped then it is available to you.
Did you know that you can check inventory at your store? Go to brickseek.com and type in your zip code along with the nine-digit inventory DPCI number: 271-50-0083 or 271-50-0084.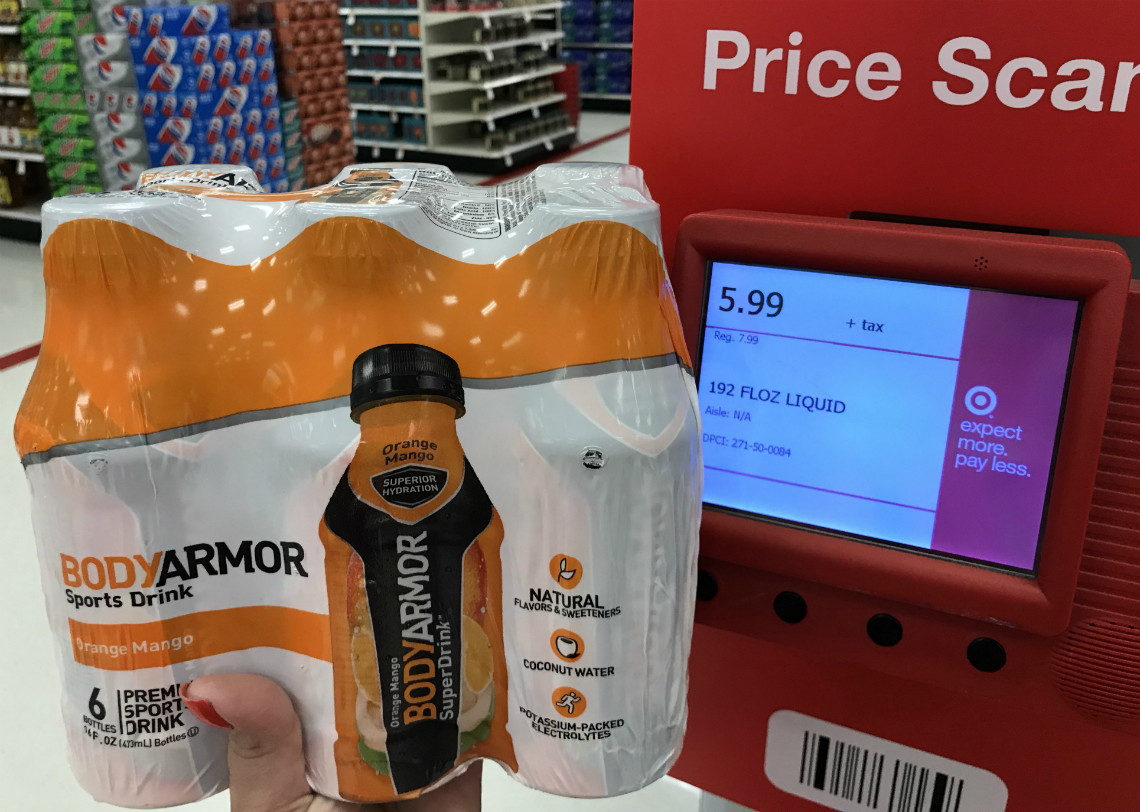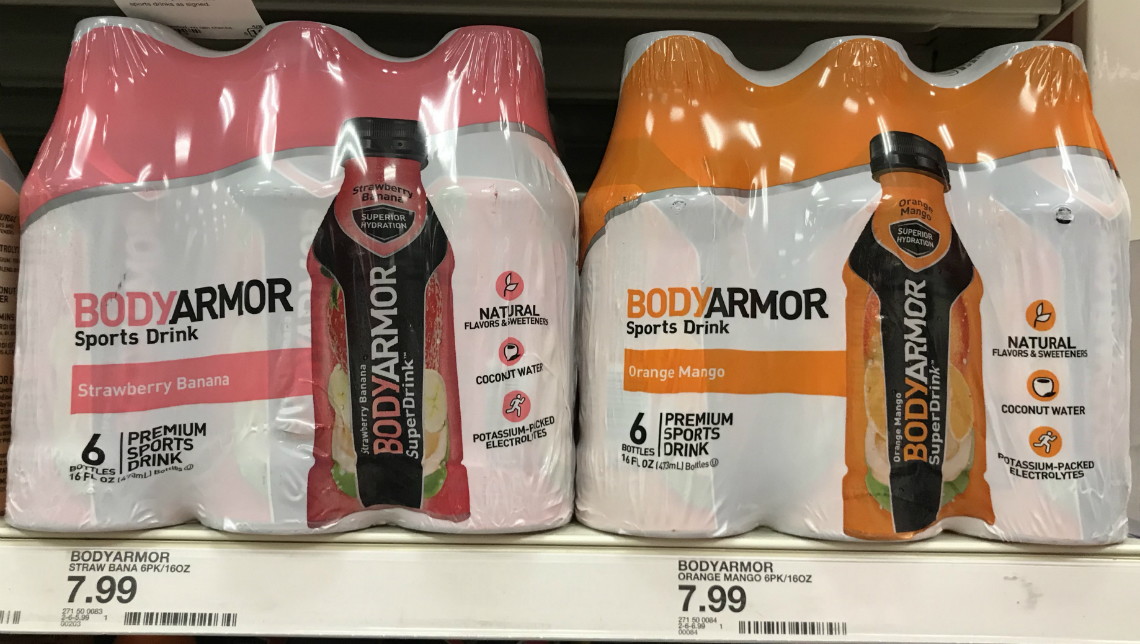 Canada Dry Ginger Ale and Lemonade 12-Packs, Only $1.58 at Target!