Stock up on Dove and Degree deodorants this week at Target, and score a $2.48 moneymaker!
There is a promotion through 6/16: buy three select personal care items and receive a $5.00 Target gift card. Stack high-value newspaper coupons with SavingStar and Fetch Rewards rebate offers for some nice deals.
Fetch Rewards is quickly becoming one of our favorite new rebate apps. Look under the "Save" tab and search "Brands" to see which brands are part of the rewards. Earn 10% back in rewards when you purchase one of those brands. The 10% in rewards is calculated on the price of the item after Cartwheel percentage-based offers. You don't need to activate the offers. Simply upload your receipt and watch the points add up!
TIP: Enter referral code KRAZY when you download the Fetch Rewards app to earn 2,000 bonus points. That's a free $2.00 bonus! Just remember to enter the referral code before you add your first receipt.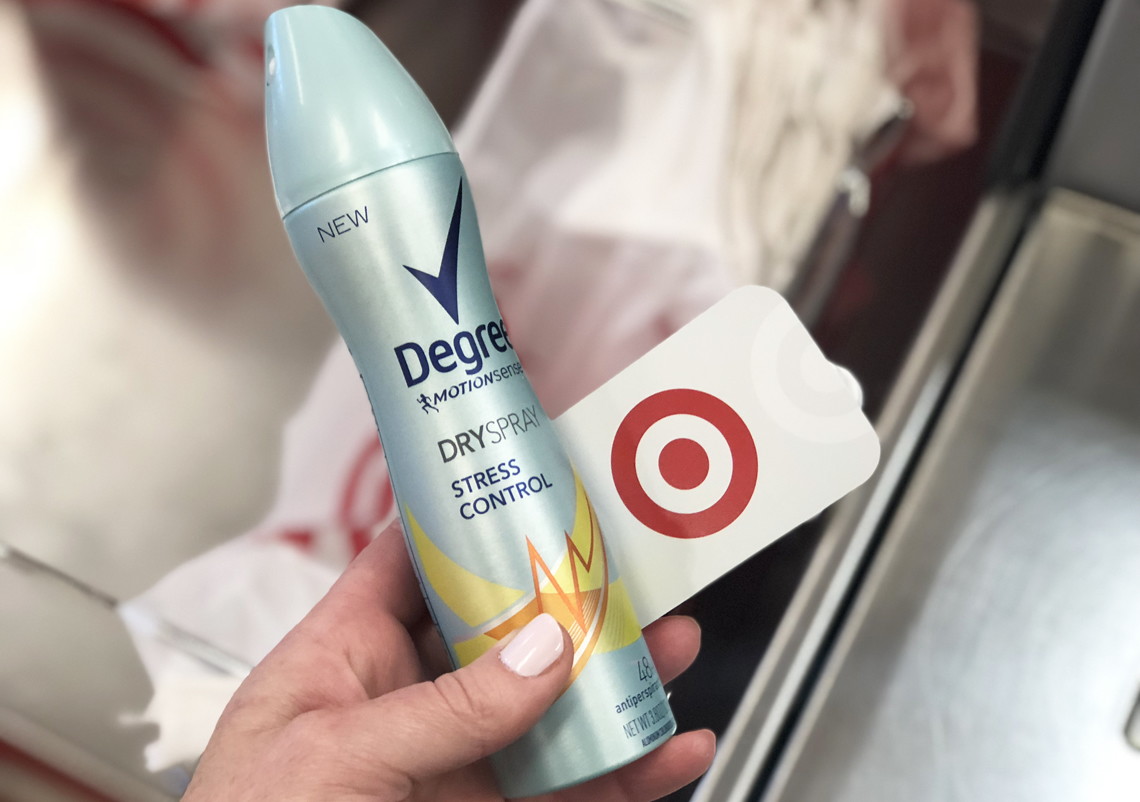 To find these items in your store, go to brickseek.com and type in your zip code along with the nine-digit DPCI inventory number you see below. Prices may vary by store or region.
In a gift card promotion, when the price of the items after coupons is less than the gift card savings, the register will most likely auto-adjust coupons so that the total doesn't fall below the total gift card savings.
Degree MotionSense Women's Stress Control Dry Spray, DPCI# 049-01-1451
Dove Advanced Care Rebalance Antiperspirant Deodorant, DPCI# 049-01-1703
Degree MotionSense Men's Dry Spray, various DPCI#'s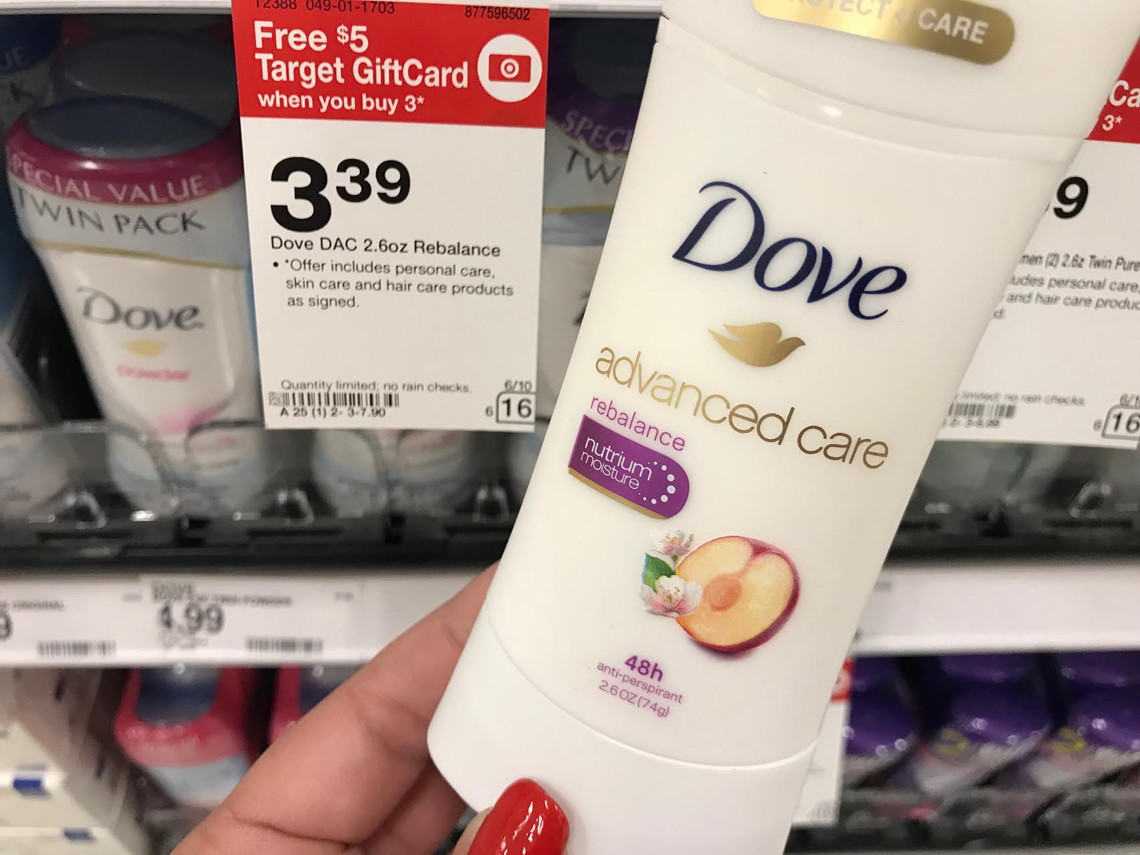 Degree MotionSense Women's Stress Control Dry Spray, DPCI# 049-01-1451
Dove Advanced Care Rebalance Antiperspirant Deodorant, DPCI# 049-01-1703
Axe Men's Body Spray, various DPCI#'s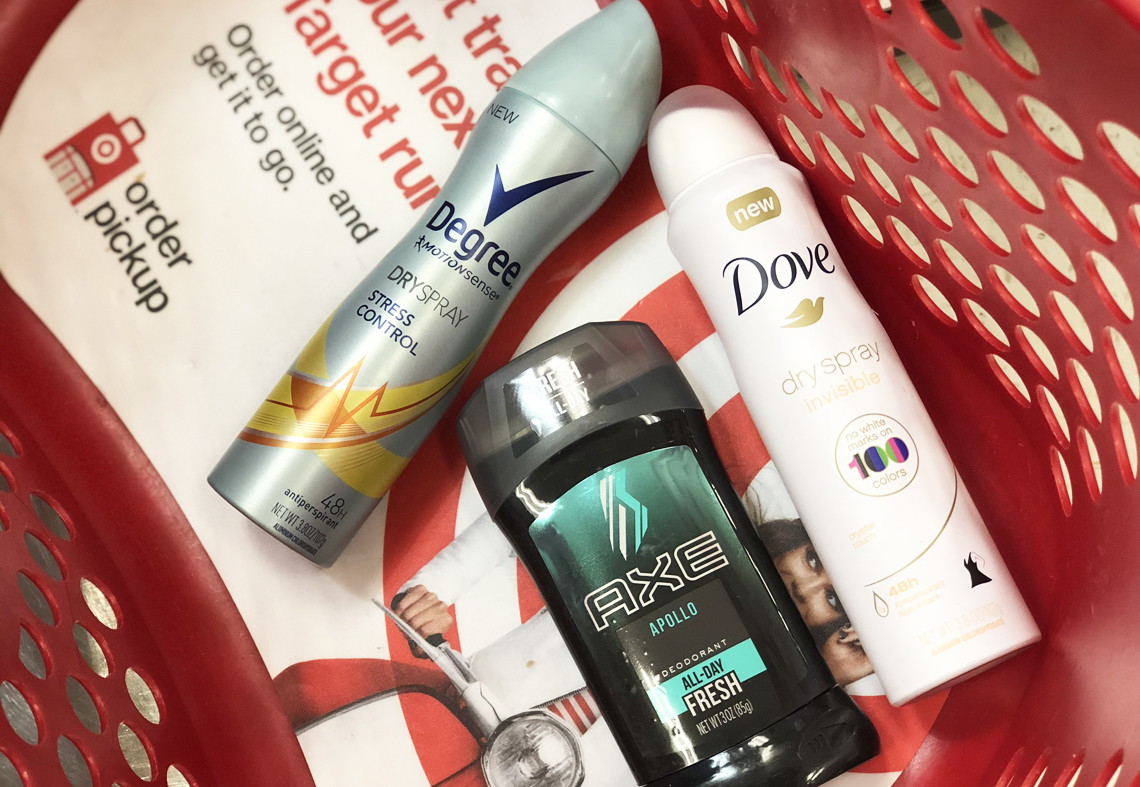 Degree MotionSense Women's Stress Control Dry Spray, DPCI# 049-01-1451
Dove Men+Care Dry Spray Deodorant, various DPCI#'s
Axe Men Apollo Deodorant Stick, DPCI# 049-01-0226
Axe Men Gold Deodorant Stick, DPCI# 049-01-1768