Score rare savings on Stayfree Maxi Pads at Walgreens this week! A new, high-value Ibotta rebate offer popped up for Stayfree this morning. Even better, this Ibotta rebate offer can be redeemed up to five times per receipt. Use it to stock up on Stayfree for as low as $1.74 per package.
Find the manufacturer coupon in the 7/22 Smart Source newspaper insert. Smart Source is a coupon booklet that comes with most Sunday papers, and it's abbreviated in the scenarios below as "SS."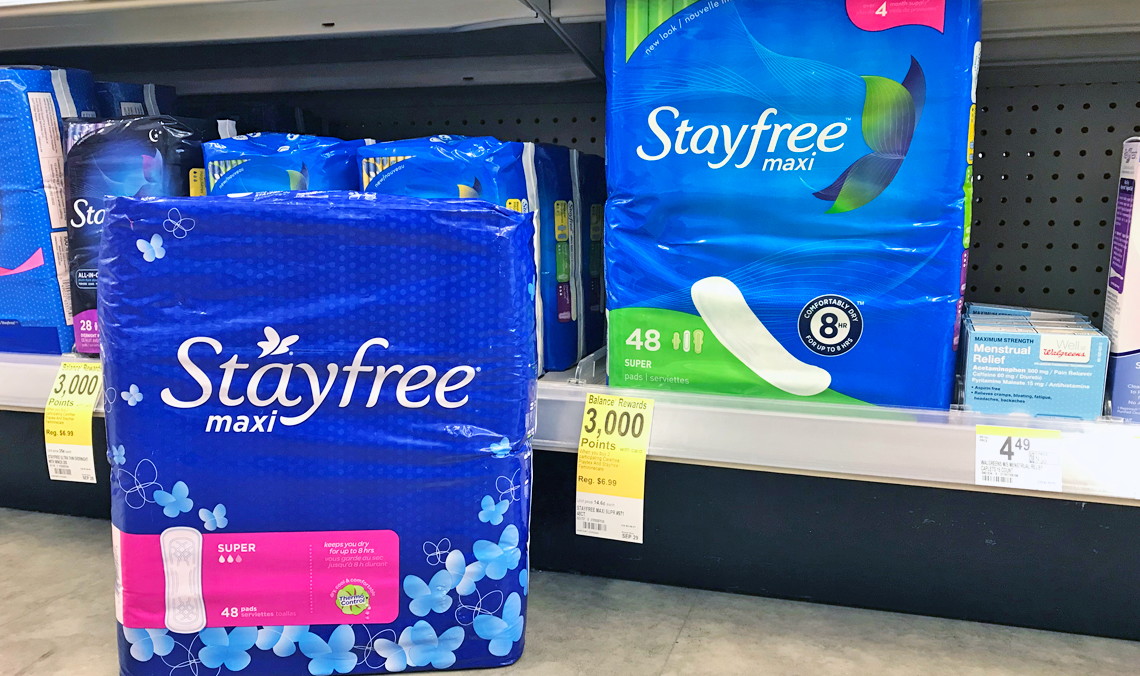 To score the best deal, buy four packages of Stayfree and have the cashier scan the in-ad Points perk to earn an additional 5,000 Points for spending $25.00. Please note that this Points perk expires today, 8/29.