Use a new $3.00 printable coupon for Aleve Back & Muscle Pain Tablets. After the coupon, pay just $0.76 at Walmart!
Note: This coupon is valid on 24 count or larger.
Print this coupon from your phone with the coupons.com app. To do so, open the coupons.com app and go to the "Printable Coupons" section. Type "Aleve Back" into the search bar, and select the plus sign next to the product to add it to your print queue. Print directly to your wireless printer.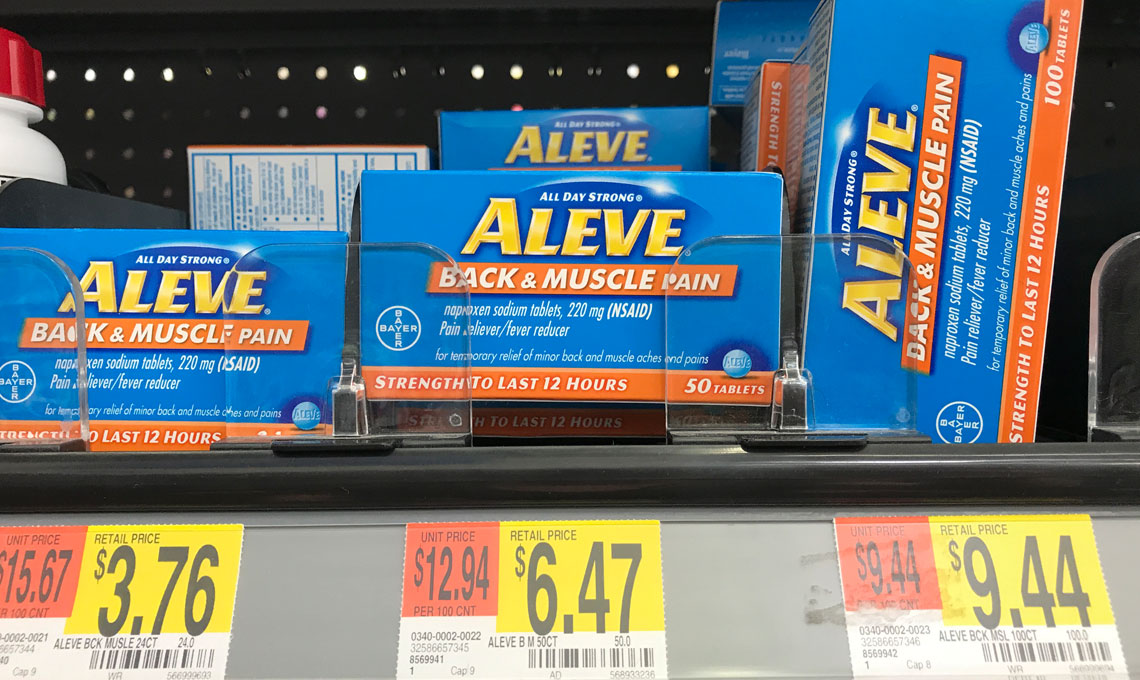 Prefer a larger bottle? Purchase the 50-count size and save nearly 50%.