My local Target store has Valentine's Day food items on sale for 70% off! This is the lowest price we will see on food items.
Non-food items are still 70% off at my store. We will likely see them marked down to 90% off within the next day or two.
To find these items in your store, go to brickseek.com and type in your zip code along with the nine-digit DPCI inventory number you see below. Keep in mind that prices might vary by store.
Ring Pop $0.30 (reg. $1.00) – DPCI# 055-07-0916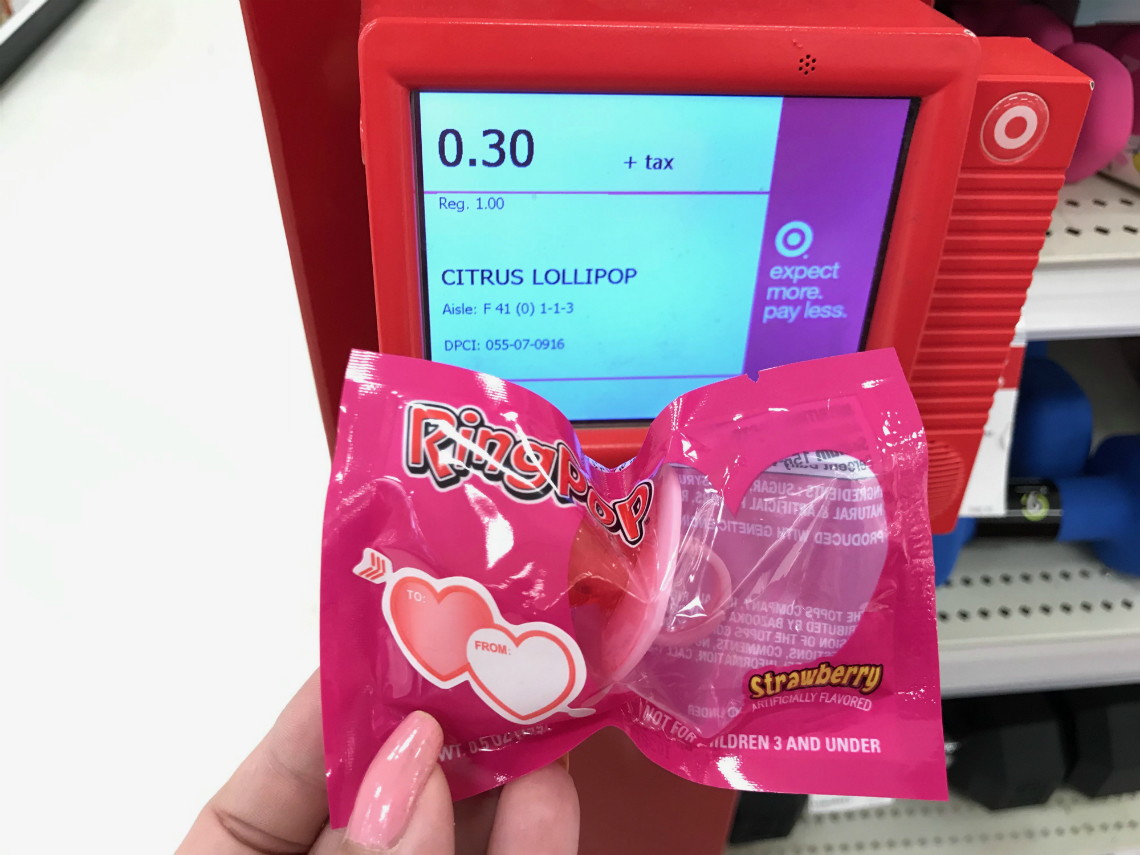 Whitman's Valentine's Day Sampler Heart $0.30 (reg. $1.00) – DPCI# 055-07-4677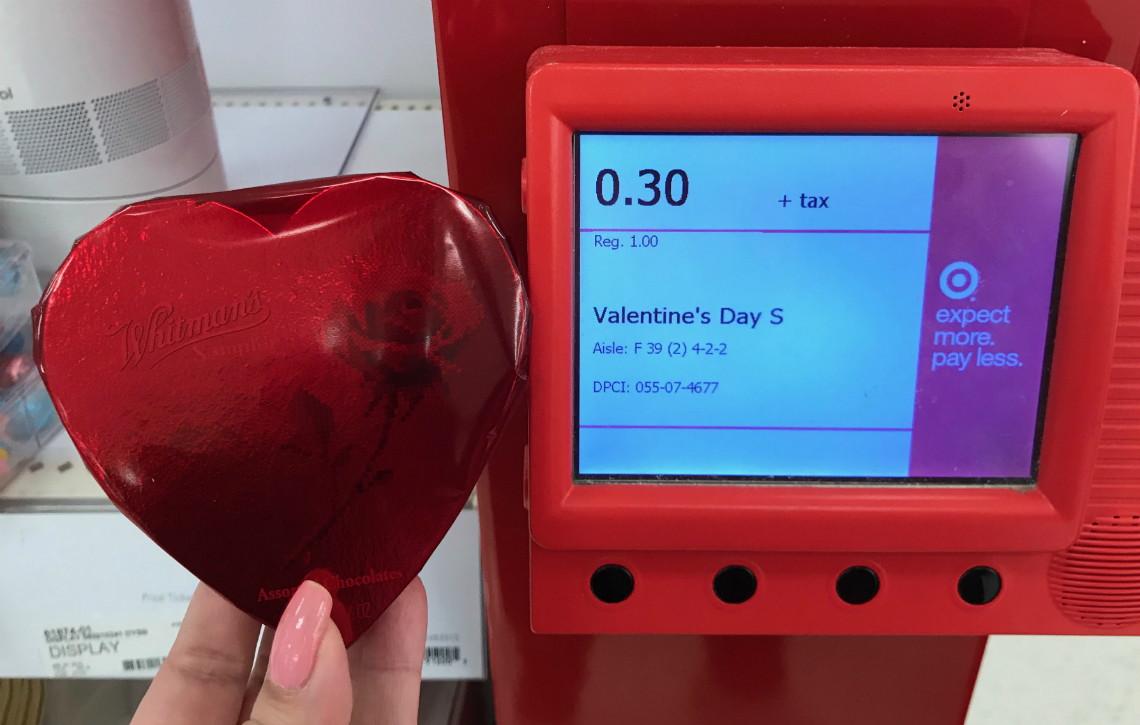 Twix Valentine's Day Hearts 2ToGo $0.44 (reg. $1.49) – DPCI# 055-07-2246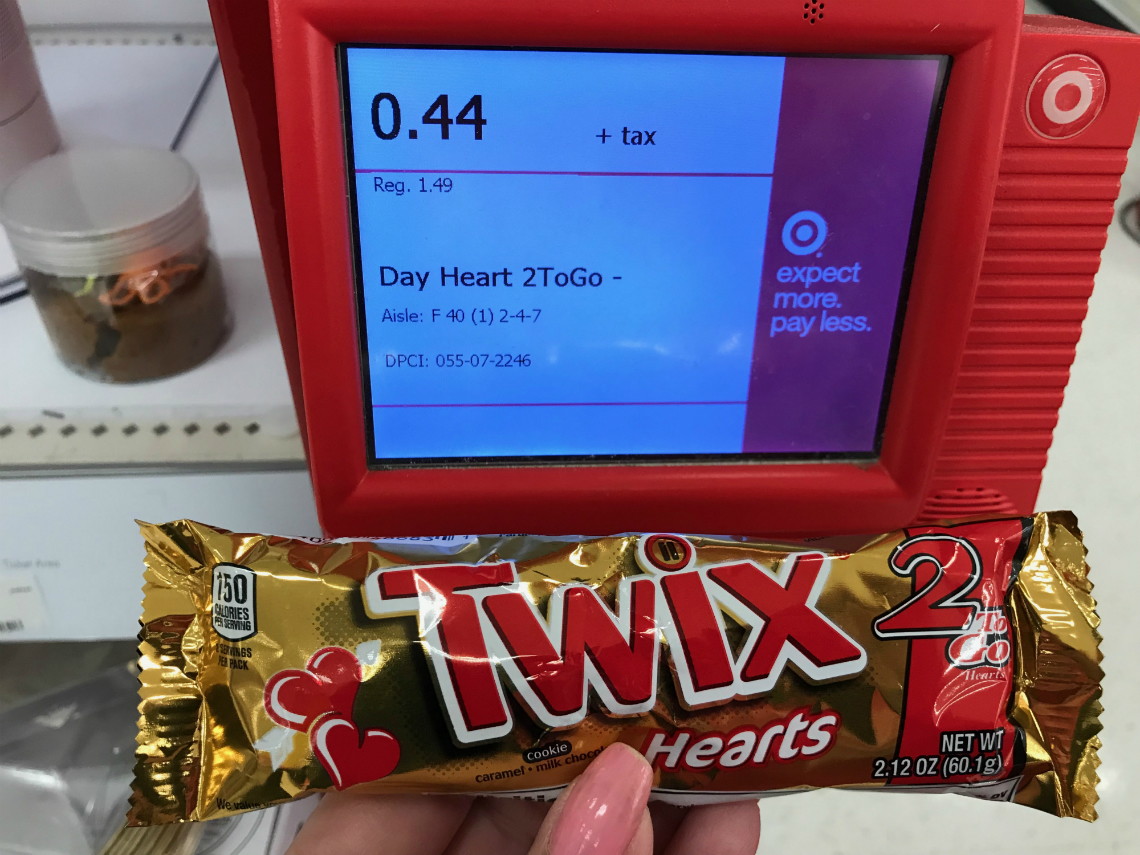 Hershey's Valentine's Day Milk Chocolate Kisses Cane $0.59 (reg. $1.99) – DPCI# 055-07-0861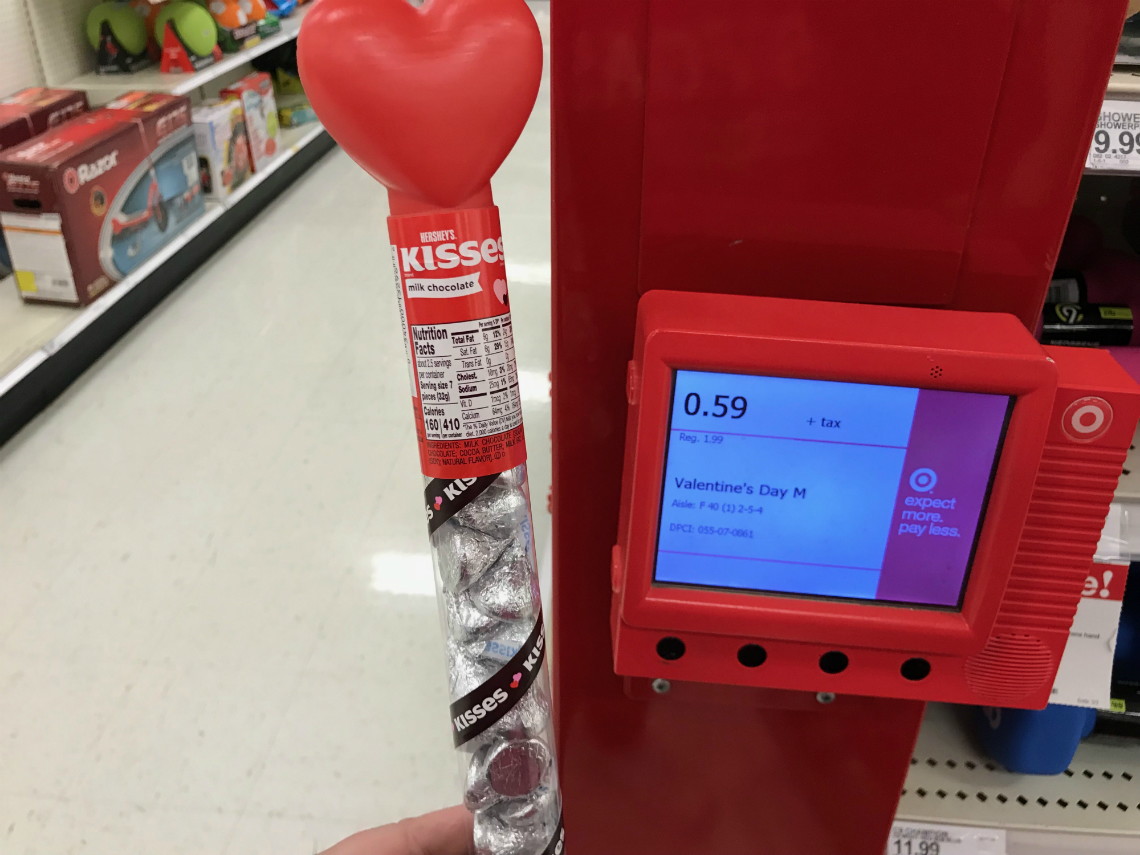 M&M's Milk Chocolate Fun Size Valentine's Day Heart $0.59 (reg. $1.99) – DPCI# 055-07-2247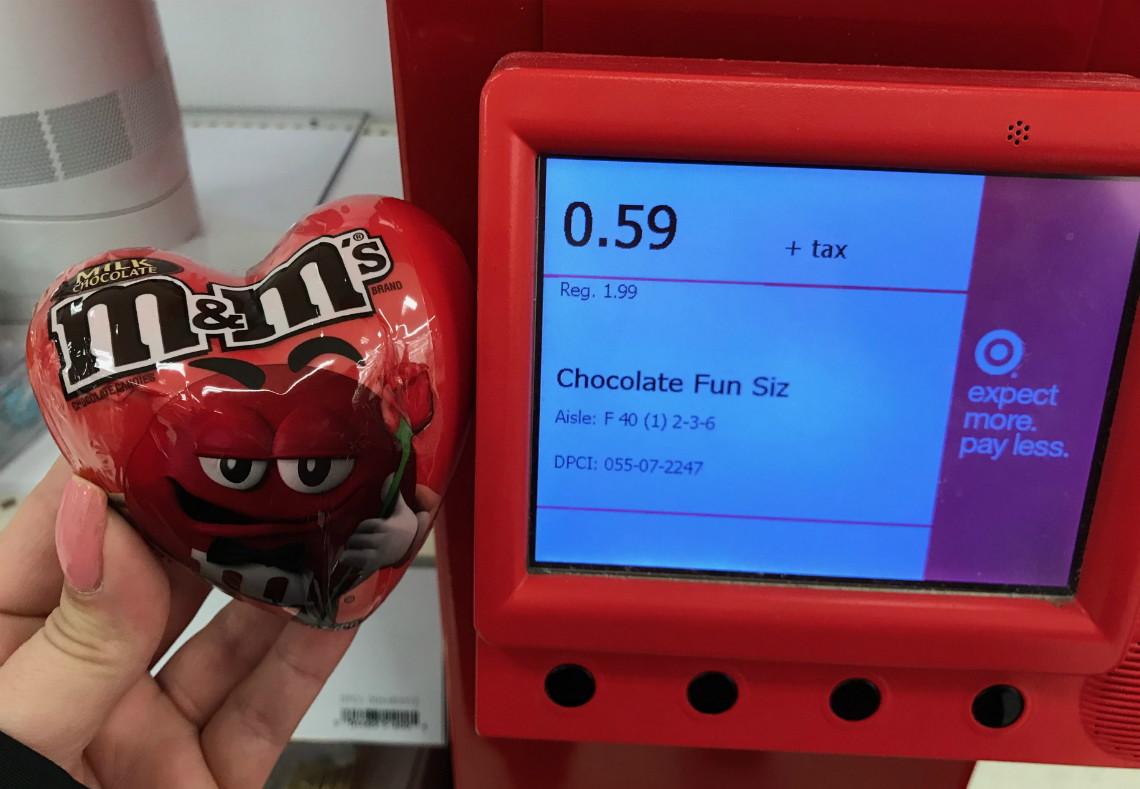 Reese's Peanut Butter Cup Miniatures Valentine's Day Cane $0.59 (reg. $1.99) – DPCI# 055-07-2194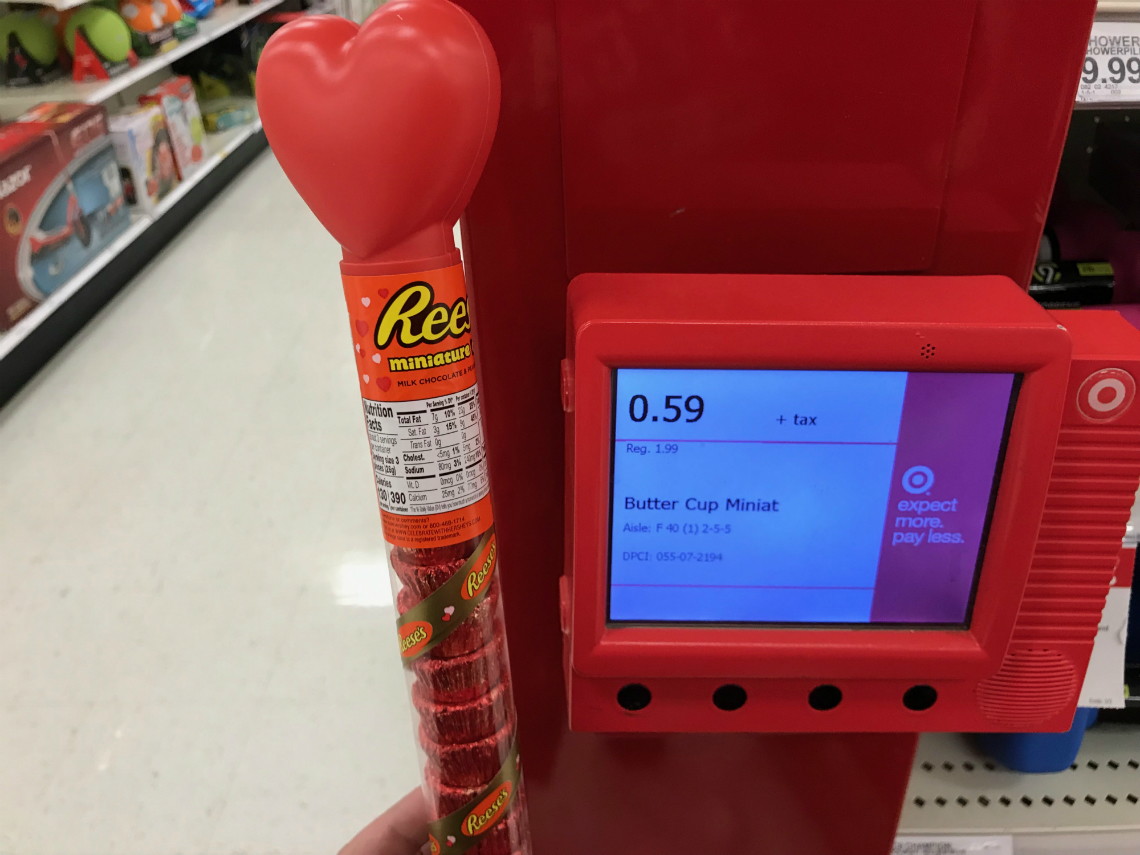 Hershey's Valentine's Day Miniatures $1.07 (reg. $3.59) – DPCI# 055-07-2184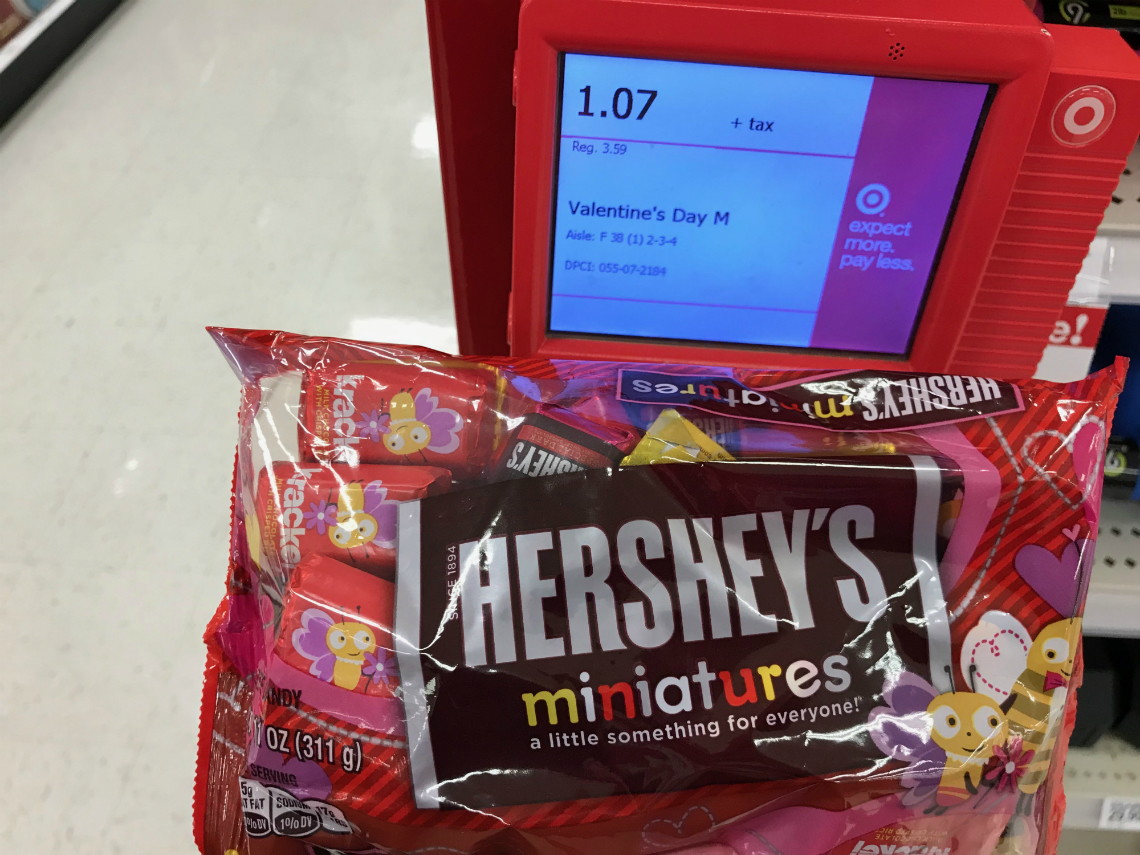 Hershey's Valentine's Day Kisses $1.07 (reg. $3.59) – DPCI# 055-07-2178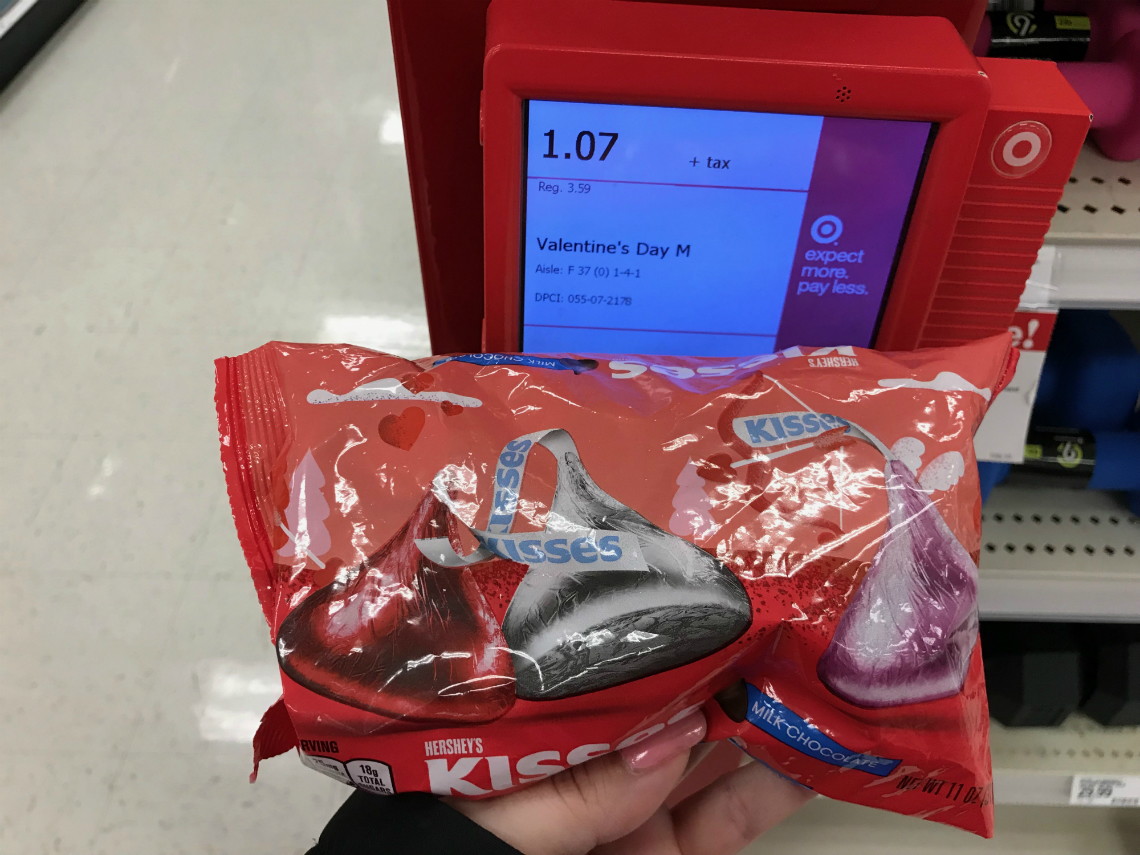 Dove Valentine's Day Milk Chocolate Hearts $1.10 (reg. $3.69) – DPCI# 055-07-4536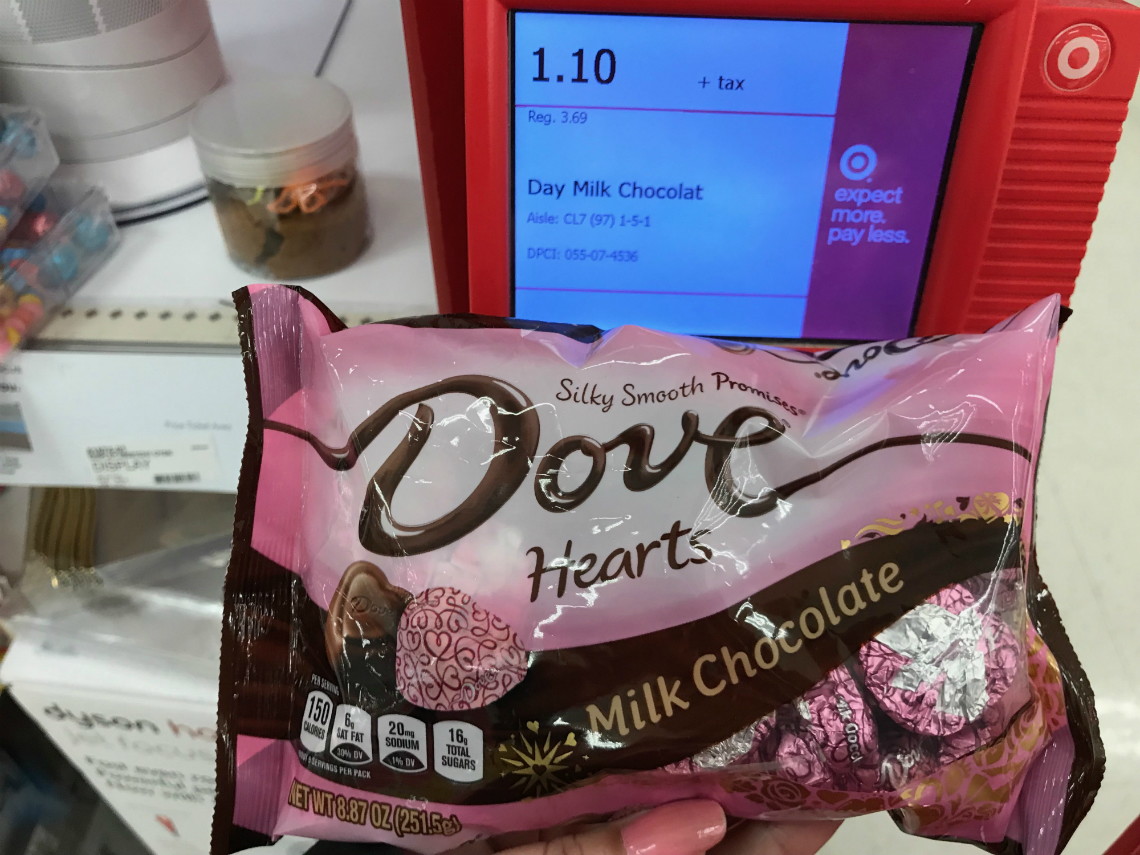 Skittles and Starburst Valentine's Day Classroom Exchange $1.49 (reg. $4.99) – DPCI# 055-07-0927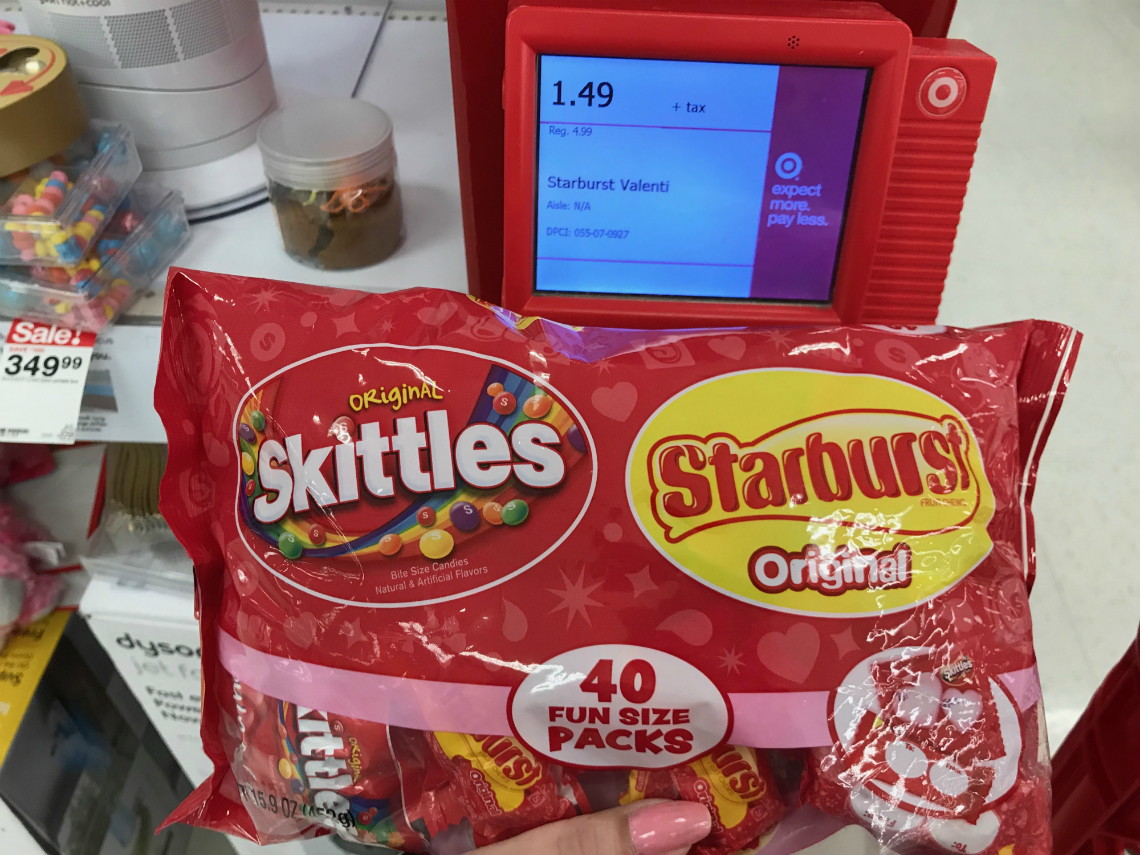 M&M's Milk Chocolate Valentine's Day Exchange $1.49 (reg. $4.99) – DPCI# 055-07-2254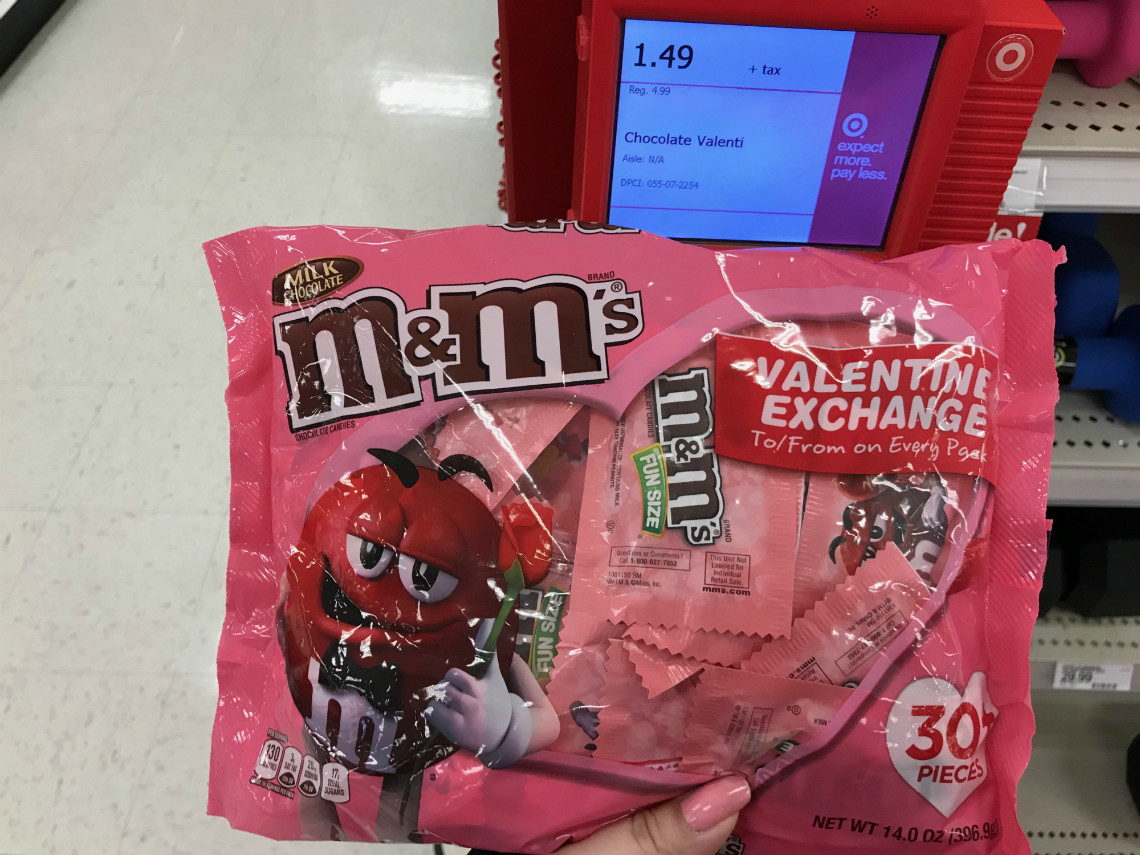 Galerie Valentine's Day Selfie Heart Box $1.79 (reg. $5.99) – DPCI# 055-07-0628