Irish Spring and Softsoap body wash are on sale for $3.99 each this week at Rite Aid! Stack an in-ad coupon with a manufacturer coupon to pay just $1.49 for a bottle of Irish Spring body wash. Or pair the same in-ad coupon with a printable coupon to pay only $1.74 for Softsoap body wash.
Rite Aid store coupons can be found in the weekly ad. You'll see the code "RC49" followed by numerals below the coupon's barcode, letting you know that the coupon is considered a Rite Aid coupon.
RC49 coupons are store coupons which can be used in conjunction with another manufacturer coupon on the purchase of one item. Learn more about the Rite Aid coupon policy.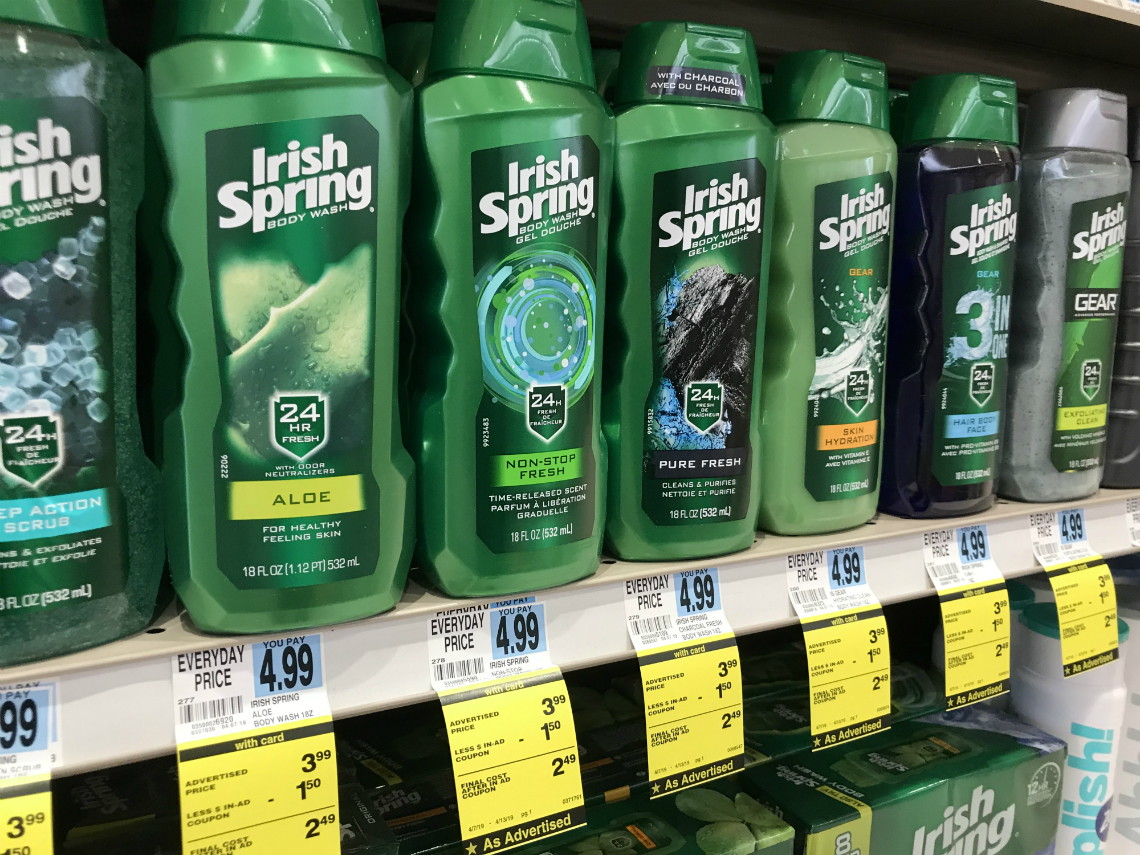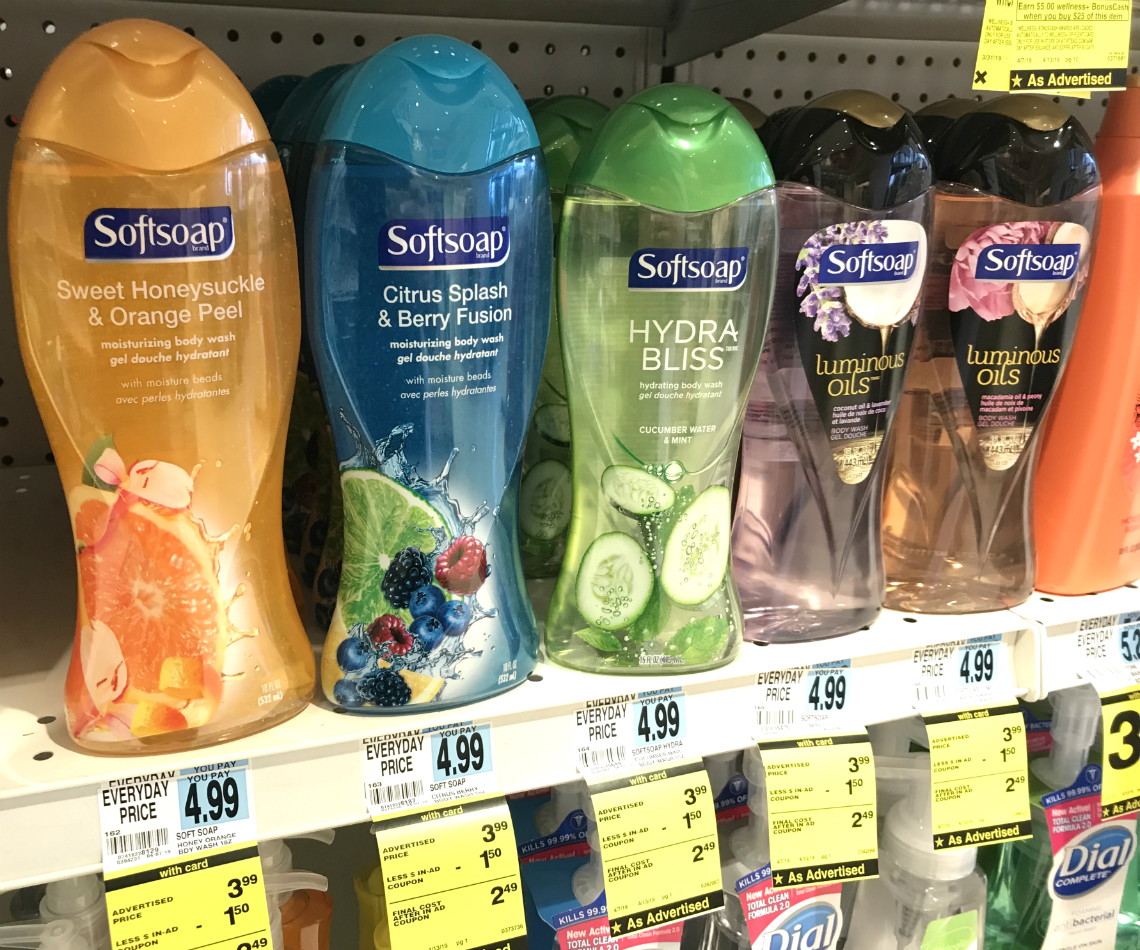 $0.49 Irish Spring & $0.99 Persil at Walgreens, Starting 4/7!