Fabuloso is now available in a Complete formula. Pay just $0.97 at Walmart with a new coupon stack!
Check Ibotta for a new $1.50 rebate offer that can be redeemed up to five times. Plus, look for $0.50 coupons attached to bottles. Pay as low as $0.97.
When a manufacturer introduces a new product or variety, we often see peelie coupons and rebate offers to motivate consumers to purchase the item. Stack the offers and try a bottle for cheap.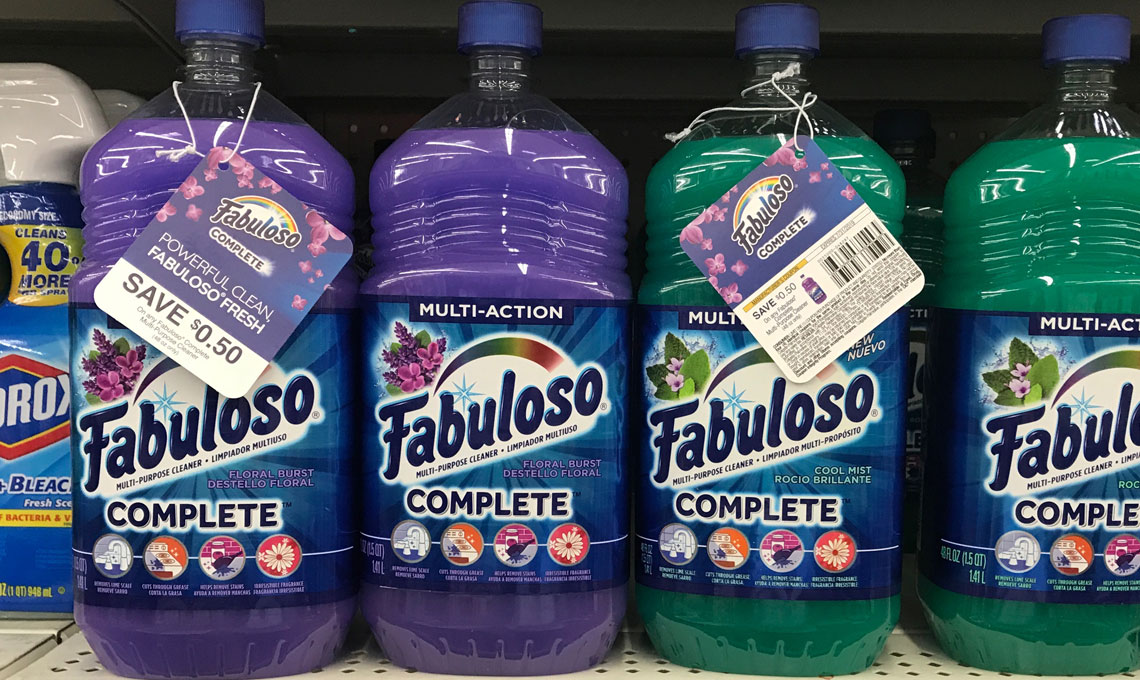 If you can't find the coupons at your store, just submit for the rebate offer to save 51%.