Score Brown Cow Whole Milk Yogurt for as low as $0.47 at Walmart!
Check Ibotta for a $0.50/2 rebate offer valid on Brown Cow Yogurt. Walmart has one of the lowest everyday prices for this item at $0.96. Buy two, apply the savings, and pay $0.71 each.
Occasionally dairy and produce items will be marked down for quick sales. We found Brown Cow Yogurts on clearance for $0.72. After the rebate offer, we paid $0.47 each.
Clearance items and prices do vary at each Walmart store.
Regular price deal: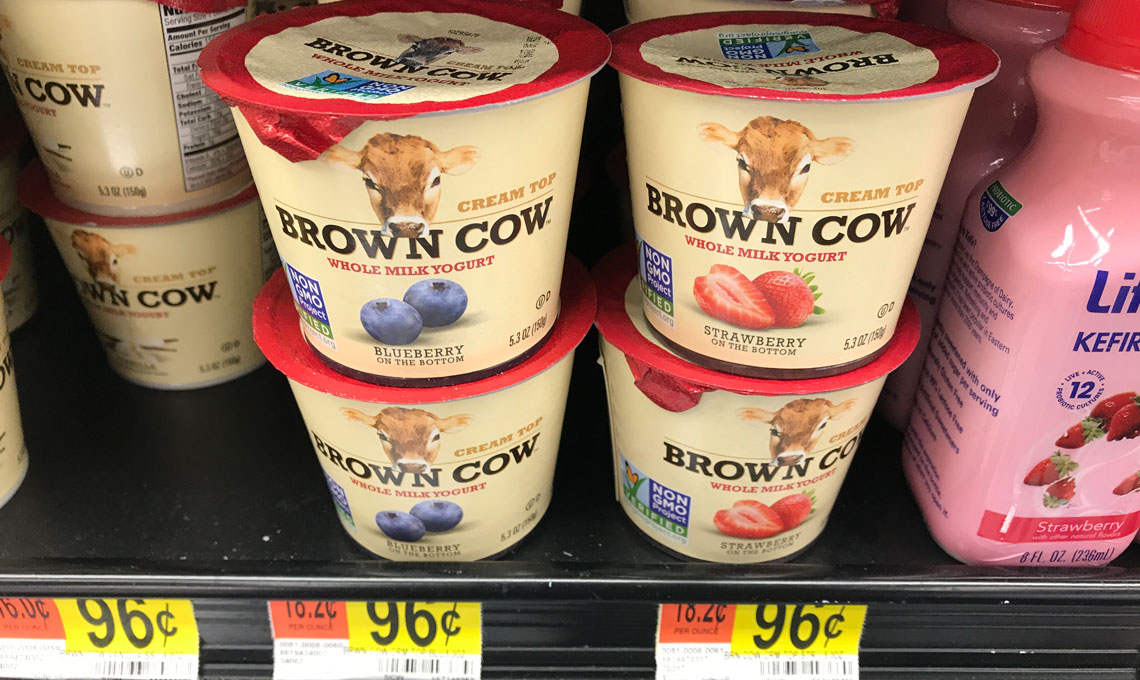 Clearance deal: