Run to Walgreens to score the lowest price we've seen on Axe hair care since February! Combine a Balance Rewards Points promotion with Ibotta rebate offers to pay as little as $1.16 each. There are separate Ibotta rebate offers for both the 2-in-1 and 3-in-1 varieties. Both of the Ibotta rebate offers may be redeemed up to three times per receipt.
Please note that Ibotta rebate offer value and availability may vary by user. We don't see deals on Axe at Walgreens very often, so this easy deal makes this a particularly compelling time to buy.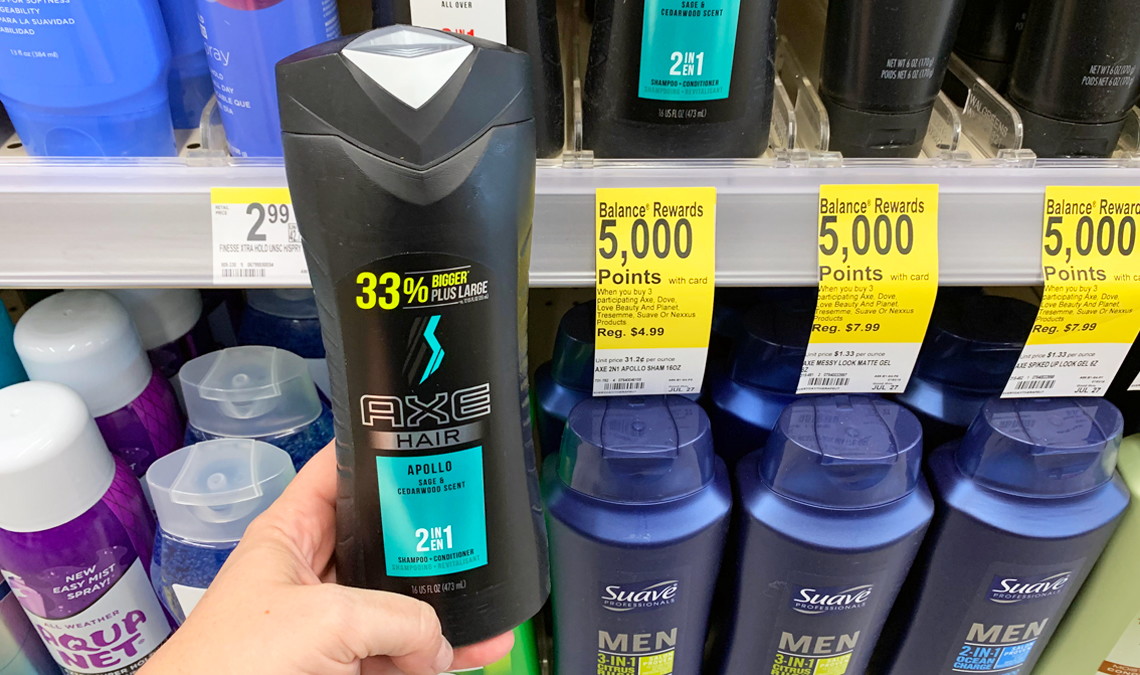 For the best deal, redeem two different available Axe rebate offers in order to receive a bonus $0.50 through Ibotta. Feel free to mix and match between the two varieties, as long as you redeem two unique Axe offers.