Watch one of the most anticipated movies of the year for free!
Head to your Walmart store, buy any two select Yoplait Fridge Packs or Go-Gurt Yogurt Tubes, and submit your receipt to receive a free $13.00 Fandango promo code to watch Disney's The Lion King or any other Disney movie.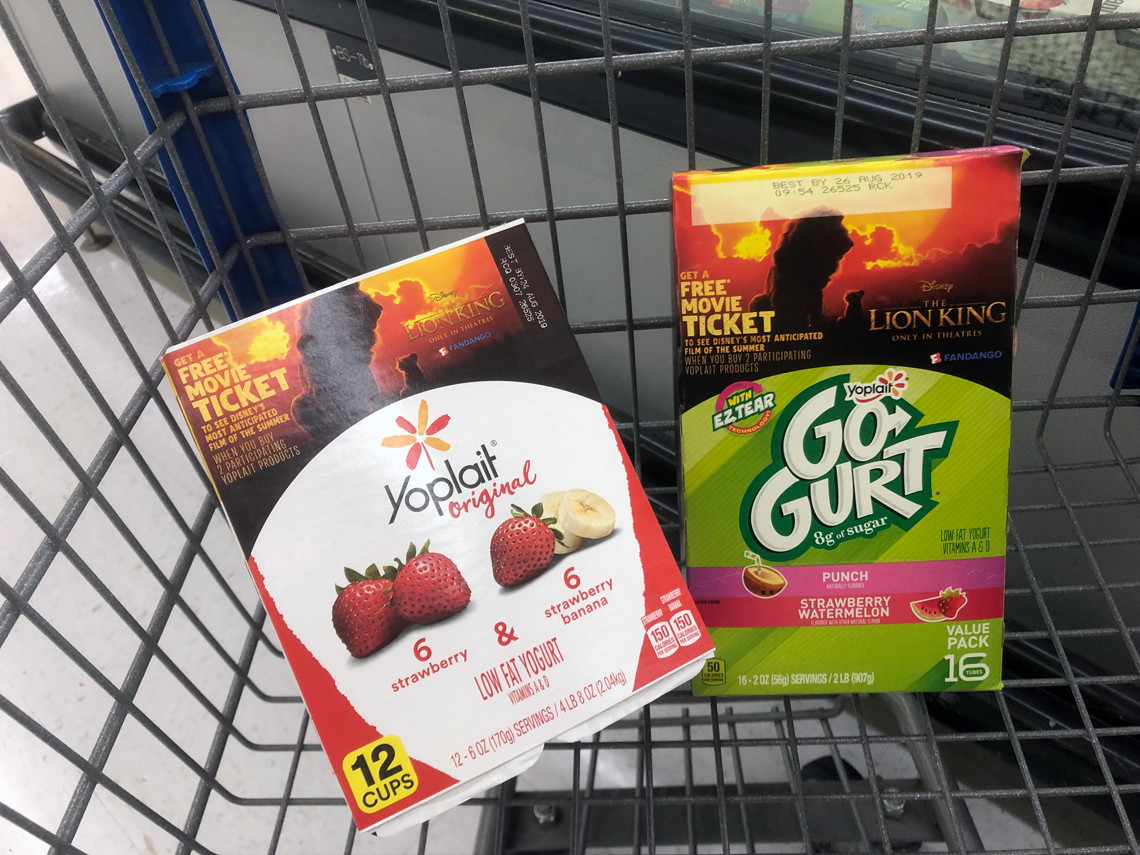 Get the lowest out-of-pocket deal on the eight-count packs of Go-Gurt, sold for $1.94 at Walmart. Buy two, pay $3.88 at the register, and then go here to submit your receipt.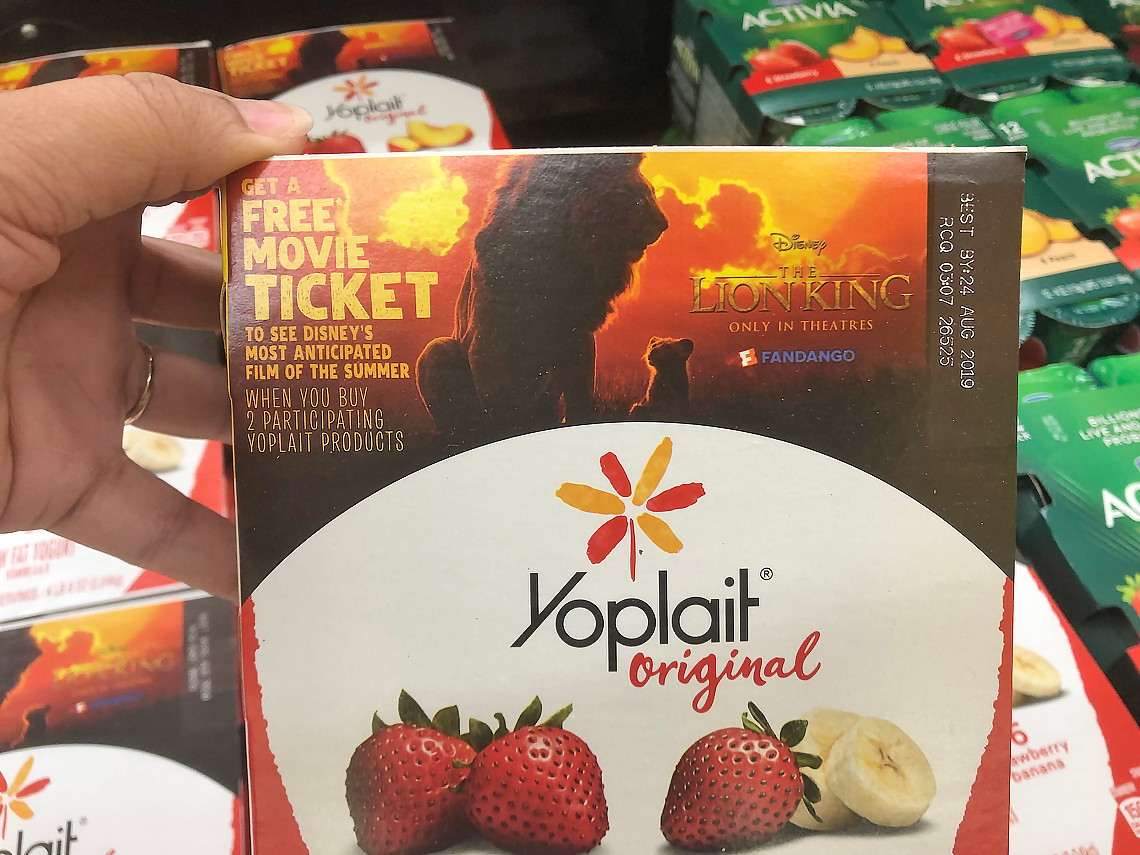 Or get two of the bigger packs and use two $1.00 printable coupons. Check out these deals: