If you're in the market for a new electric toothbrush, check out the deal on the Oral-B 1000 at Walgreens this month! Spend $45.00 on eligible Oral-B products in order to receive 20,000 Balance Rewards Points. With Oral-B 1000 models on sale for $49.99 this month, no planning is needed to save $20.00 on this high-value item.
Because this is a spend threshold promotion, you will not want to pay with Points for either of the scenarios below. Learn more about how to coupon at Walgreens.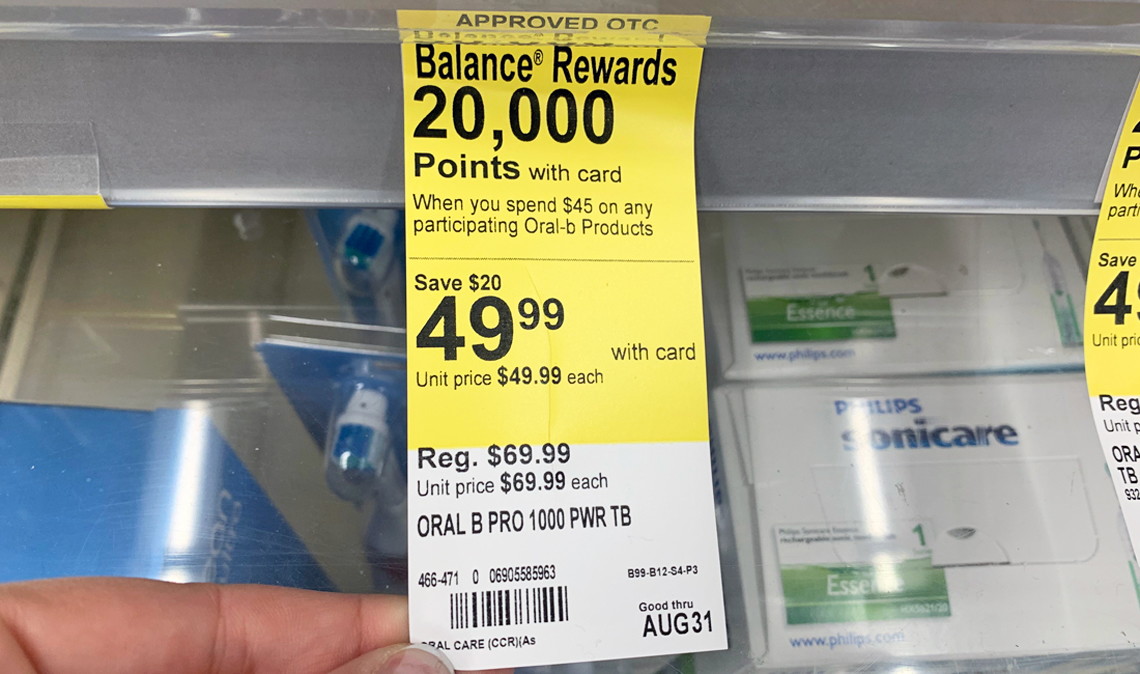 To score the hottest deal we've seen on the Oral-B Pro 1000 this year, add three tubes of Crest toothpaste to your order and submit for a $20.00 online or mail-in rebate for spending $50.00 on Procter & Gamble products. Pay just $6.96 for all four items, which is like scoring the toothpaste for free.
Please note that you must spend $50.00 after manufacturer coupons and Points are applied in order to submit for the $20.00 online or mail-in rebate. Your purchase must be made by 7/31, but you have until 8/15 to submit for the rebate.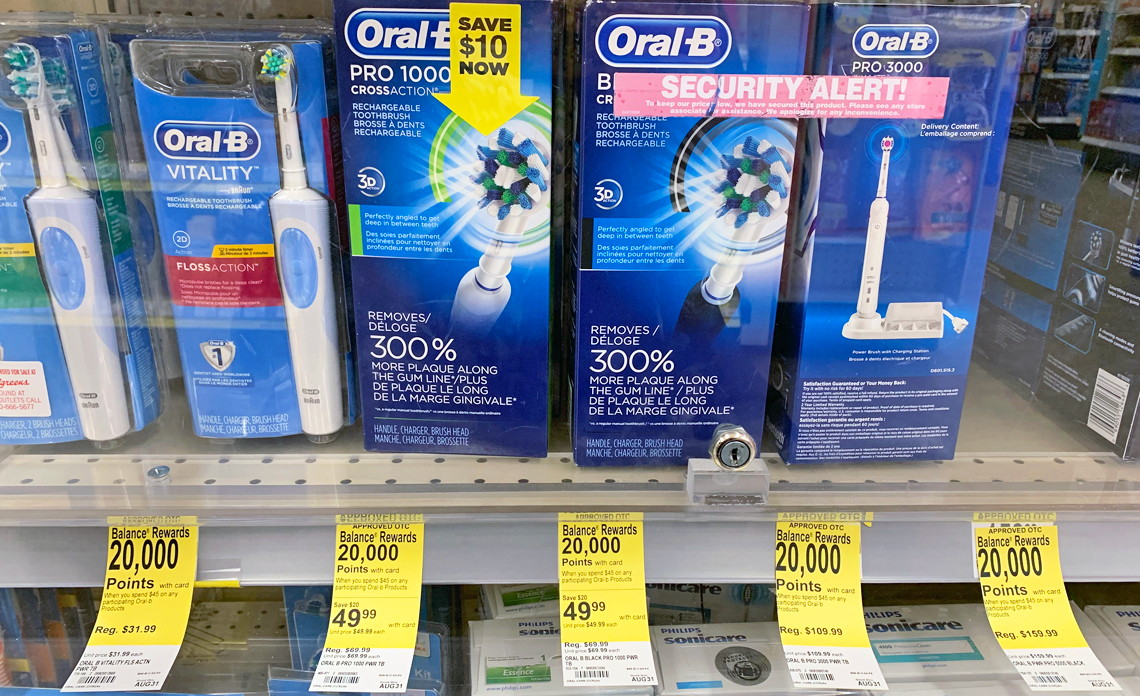 Spend $45.00, receive 20,000 Balance Rewards Points through 8/31
Buy 3 Crest Toothpaste $2.99, sale price through 8/3
Buy 3, receive $7.00 Register Reward through 8/3
Spend $50.00, submit for $20.00 Walgreens gift card online or mail-in rebate through 7/31
Use one $4.00/2 – Crest Toothpastes, Walgreens L2C Coupon (exp 9/29) (walgreens.com)
And use one $1.00/1 – Crest Toothpaste 3 oz or larger, Walgreens L2C Coupon (exp 8/24) (walgreens.com)
Pay $53.96, receive 20,000 Balance Rewards Points ($20.00) and $7.00 Register Reward and submit for $20.00 online or mail-in rebate
Final Price: $6.96, plus 3 free Crest toothpastes