The free Black Forest gummy candy deal we wrote about yesterday just got better! The Register Reward is rolling, meaning you can use the Register Reward you earned from your first transaction to pay for your second transaction, and you will still receive a new Register Reward. This doesn't happen very often, so stock your candy drawer while you can.
Please note that this deal may be regional. It's best to verify that it is advertised in your weekly ad or tagged at your store before attempting your purchase. Learn more about how to coupon at Walgreens.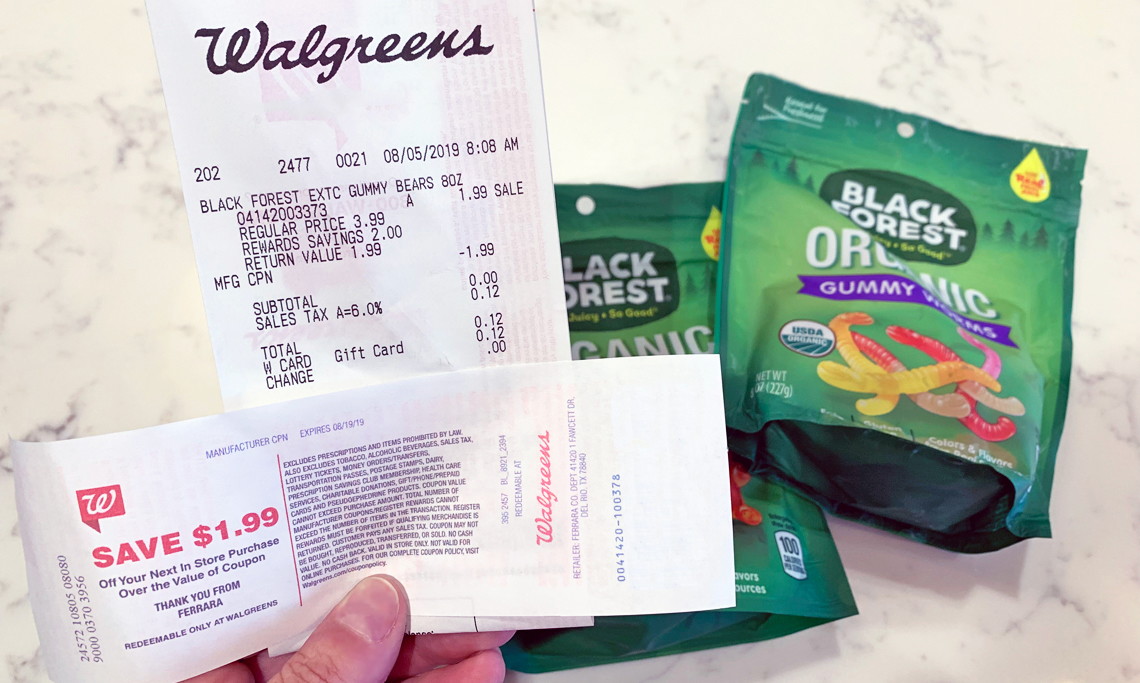 Transaction #1
Total: $1.99
Receive: $1.99 Register Reward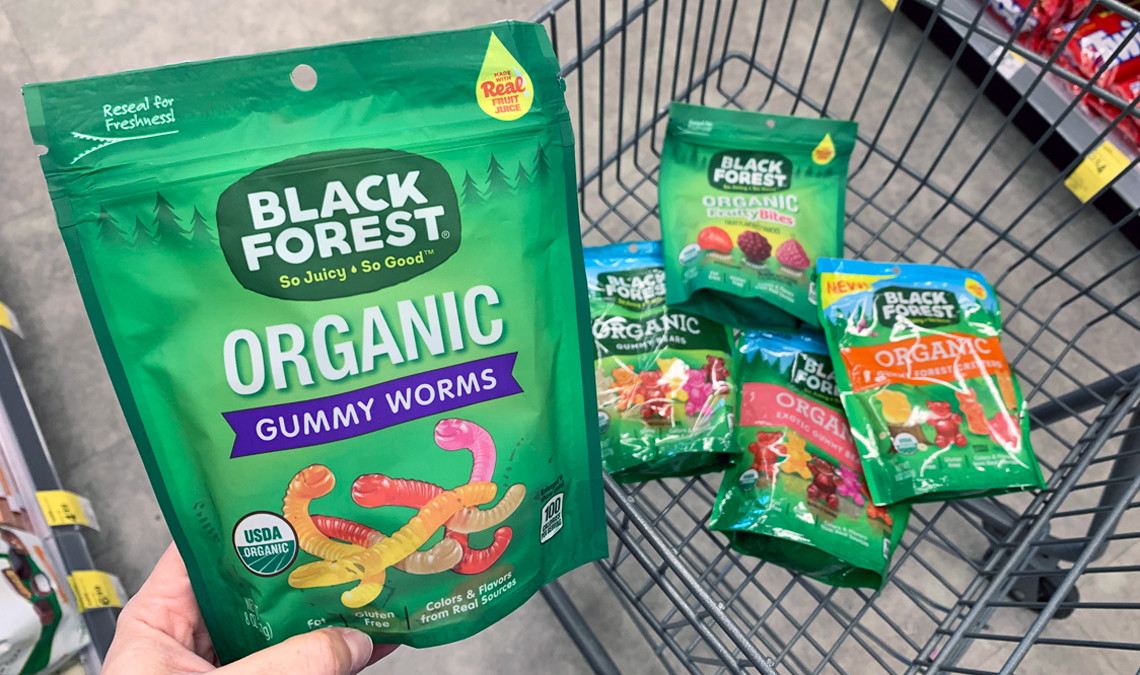 Transaction #2
Total: $1.99
Use: $1.99 Register Reward from transaction #1
Pay: Nothing
GRAND TOTAL: $1.99 for 2 bags with $1.99 Register Reward remaining!
Thanks, reader Ilovecookielee.christina!