This week ShopRite had a number of in-ad coupons. I was able to stack one of those with a manufacturer coupon to pick up eggs for only $0.49!
I took advantage of a double-dipping Catalina deal on Hellmann's Mayonnaise (in order to get my total to the required $10.00 for the egg coupon). That deal was giving back two Catalinas, and there were also Ibotta rebate offers available. After stacking everything, the final price was only $1.00 per bottle of mayonnaise.
Remember that ShopRite doesn't allow overage from a coupon, so the Tena coupon will be adjusted down to the sale price of $2.89.
TOTAL COST: $2.27 for all 8 products worth $34.22!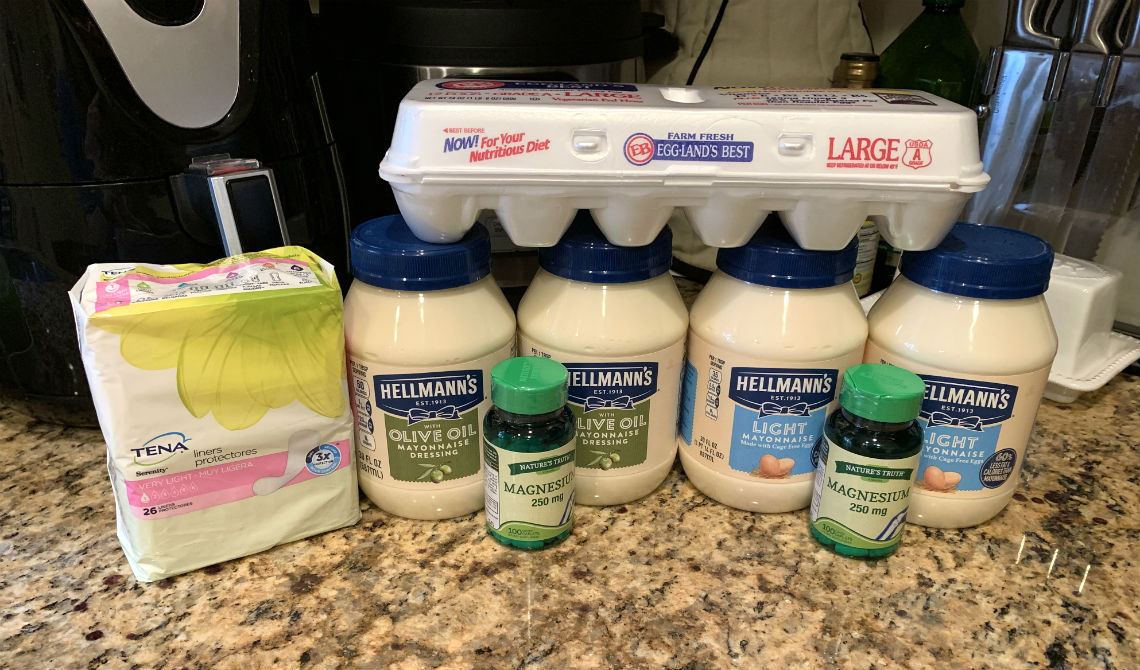 find more Coupons here!