Here's just one of the easy deals at CVS this week. First, be sure to stop by the CVS ExtraCare Coupon Center. Scan your card or enter your phone number to get a coupon for Hershey's singles. This coupon is printing for all shoppers, as advertised. Use the coupon on any Hershey's product with the $0.99 sale price, and pay just $0.25 at the register.
Don't have a CVS card? Be sure to sign up for an ExtraCare account in stores or online to take advantage of sales prices, ExtraBucks promotions and store coupons!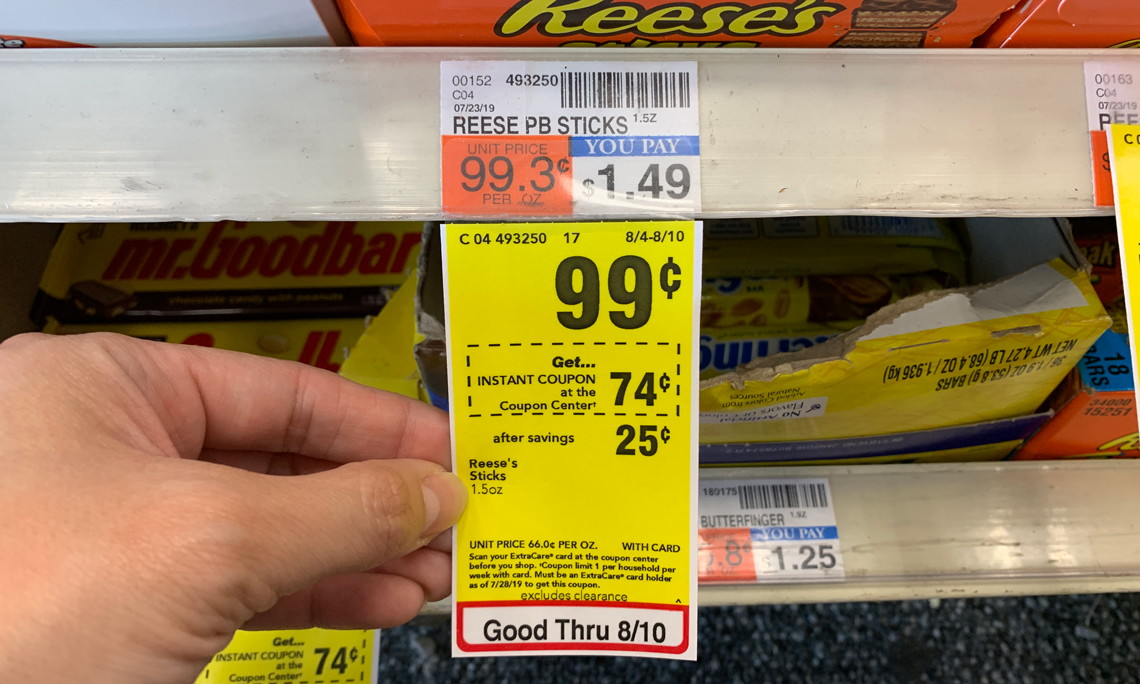 more great finds at cvs!