Update: The $1.50/2 digital coupon is no longer available to clip from either the Walgreens app or walgreens.com. If you already have the digital coupon clipped to your Balance Rewards account, it will still be available for you to use.
Still working your way down that back-to-school shopping list? Cross one more thing off with this easy deal on Bic Cristal pens and highlighters at Walgreens this week! All you need is a digital Bic coupon to pay just $0.24 per pack.
This is likely the lowest we will see the price of Bic before the school year starts, so now is the time to purchase.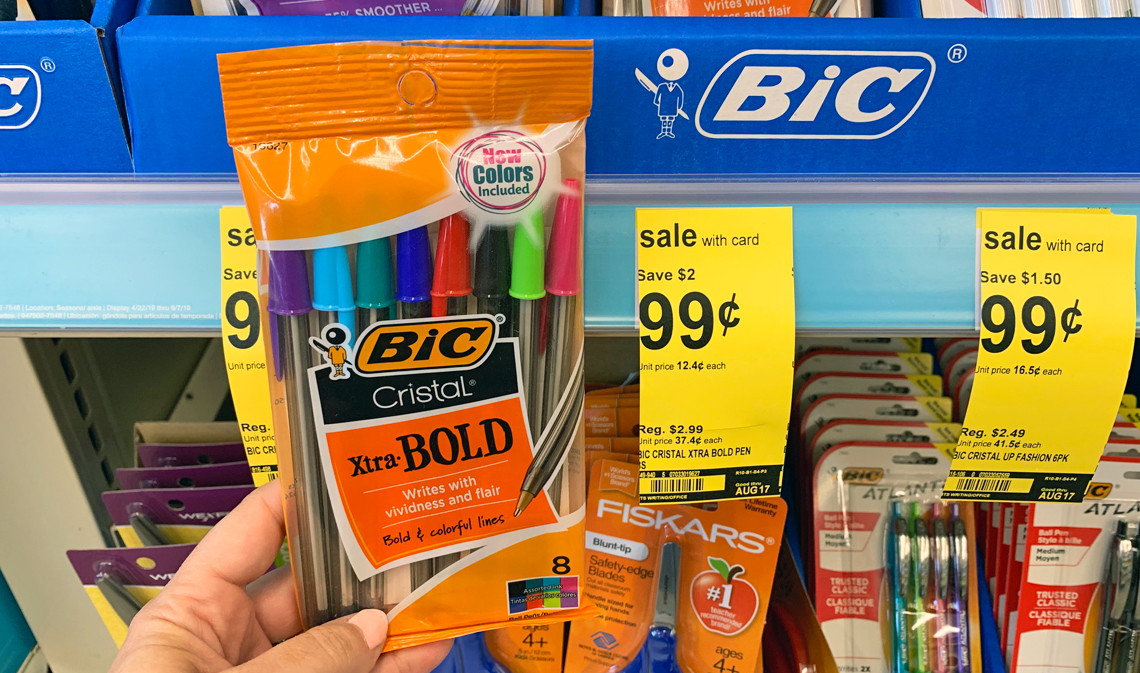 Digital Coupon: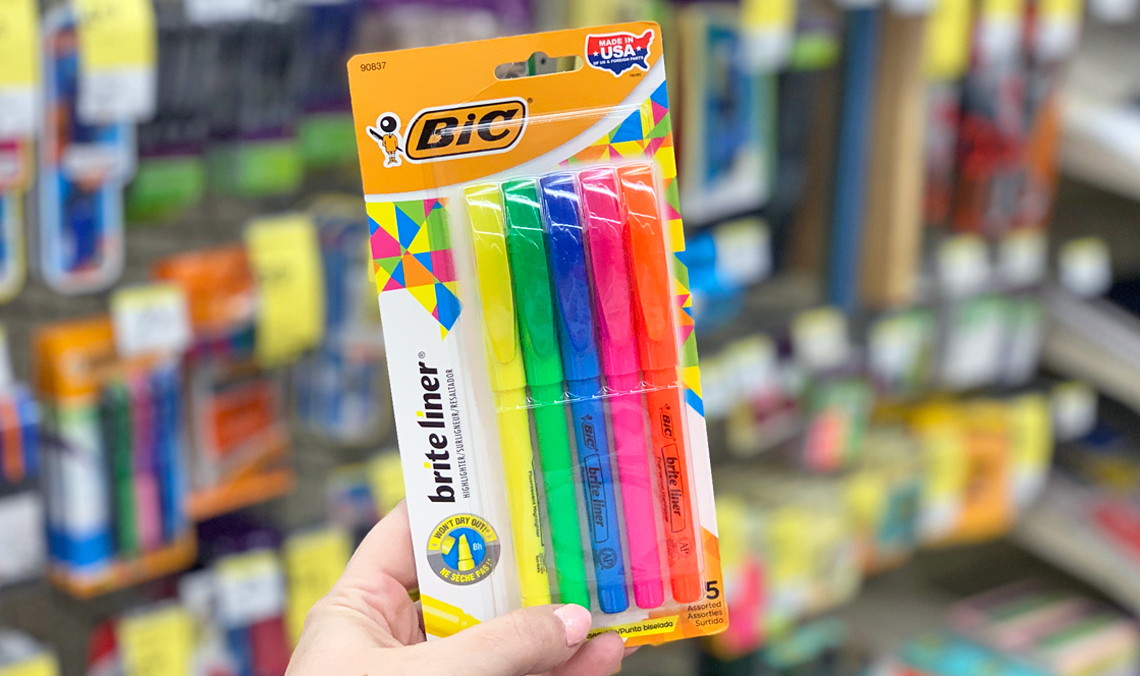 Newspaper Coupon:
Already use the digital coupon on last's week Bic deal? No problem–you can still stock up with a newspaper coupon from the 8/4 Smart Source insert.