Hey ladies–take a look at this super easy deal on Clairol Nice'n Easy Hair Color at Walgreens! It's as simple as this:
Print one $5.00/2 manufacturer Clairol coupon from coupons.com.
Head to your local Walgreens.
Purchase two Clairol Nice'n Easy Hair Color boxes for $7.00 each when you buy two.
Pay just $4.50 per product.
If you do not have access to a printer, you can still use this coupon. Just download the coupons.com app and link your Walgreens Balance Rewards account to it. When you clip a coupon in the coupons.com app, it will automatically load on your Balance Rewards account.
Get this deal while you can–it ends this Saturday.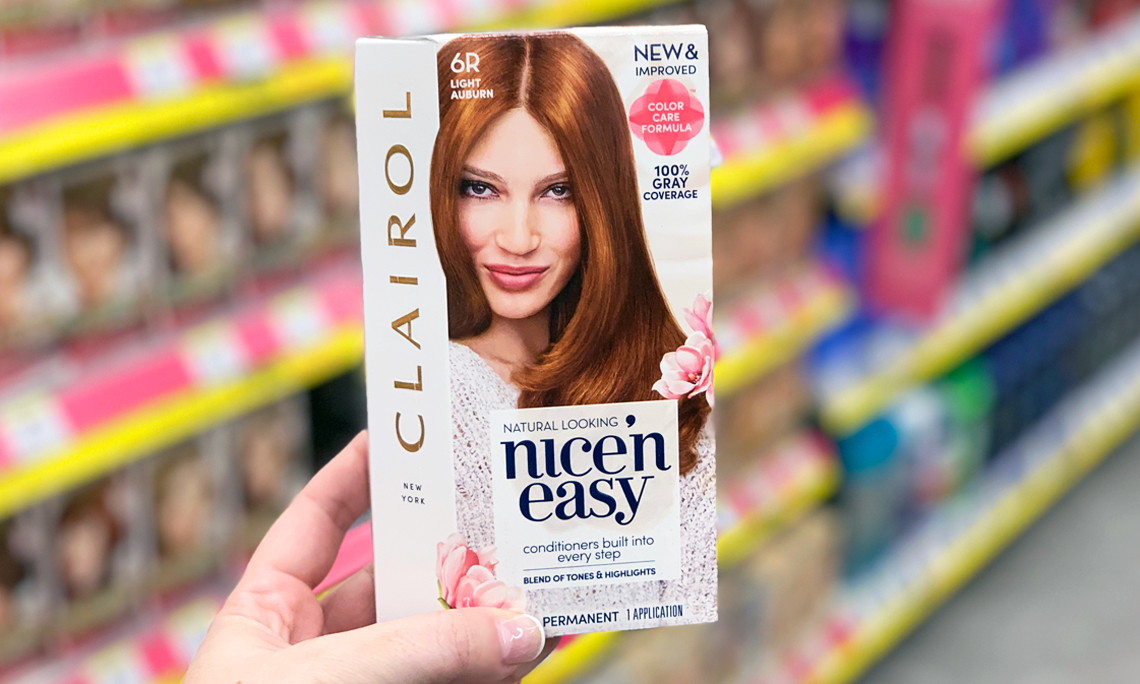 You definitely need more walgreens deals!