Run to Walgreens this week for a super rare moneymaker on Revlon ColorStay lip products! There is a weekly promotion for a $7.00 Register Reward when you buy two eligible items. But check this out–there is also a promotion running through January to earn a $5.00 Register Reward when you spend $15.00 on Revlon ColorStay items. These Register Reward promotions will stack, meaning you can earn up to $12.00 buying Revlon ColorStay.
A Register Reward is a manufacturer coupon that will print after a qualifying purchase has been made. It prints from the gray Catalina machine that usually sits next to the receipt machine. If you don't earn a Register Reward for your qualifying purchase, it's always a good idea to kindly ask your store manager for help. They are usually willing to award the amount in Points after verifying the promotion.
Learn more about how to coupon at Walgreens.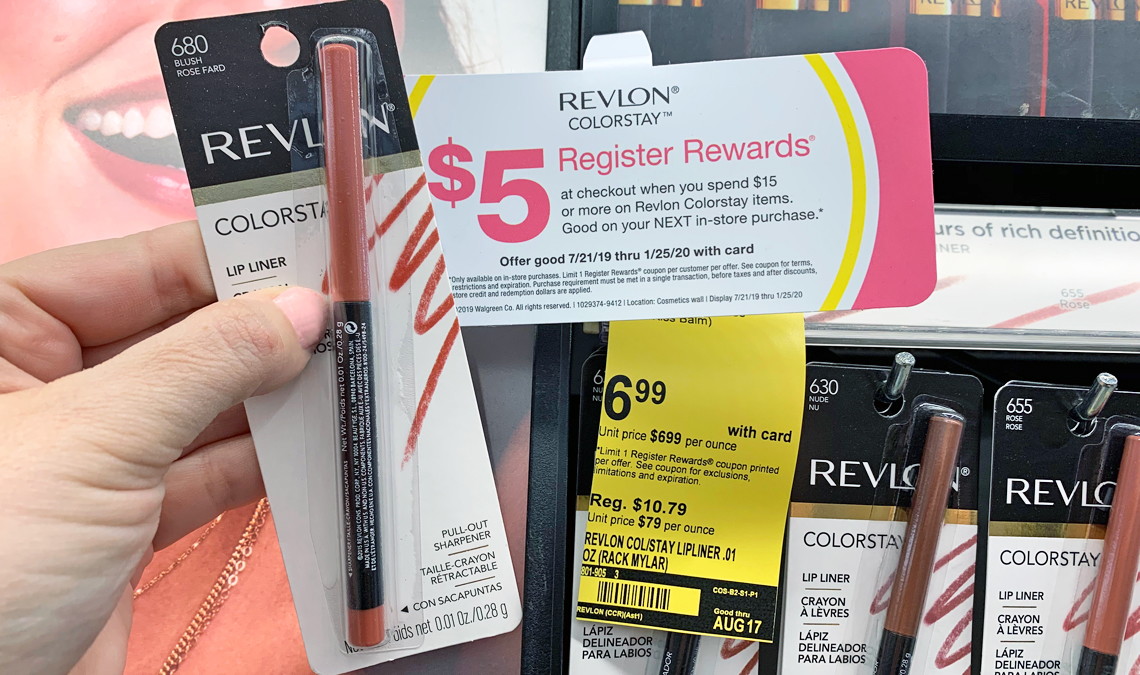 If you just want to take advantage of the weekly Register Reward promotion, you can still score a crazy good price on Revlon ColorStay.