Running out of dish soap? Don't worry–check out this easy deal on Palmolive dish soap at Walgreens! All you need to do is clip a $0.25/1 digital coupon to your Walgreens Balance Rewards account and combine it with the $0.99 sale price. Your final price comes out to just $0.74 for a 10-ounce bottle. Super simple, right?
It is important to note that you must be a Balance Rewards member in order to receive the $0.99 sale price and be able to clip the digital coupon. If you're not a member, sign up for a Walgreens Balance Rewards account.
On the fence about signing up for a Balance Rewards account? Learn more about how to coupon at Walgreens.
We have noticed that clipping the digital coupon prior to heading to the store is best. Sometimes it may take a while for the coupon to load to your account. This way, you know it's there and can save yourself trouble at the checkout counter.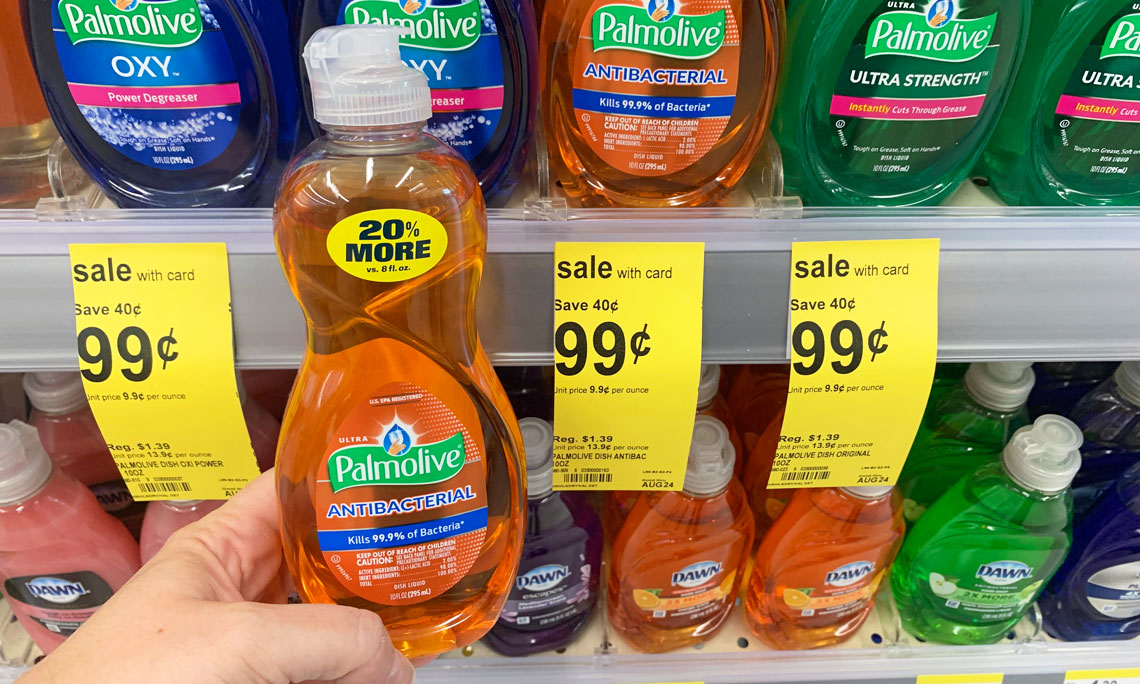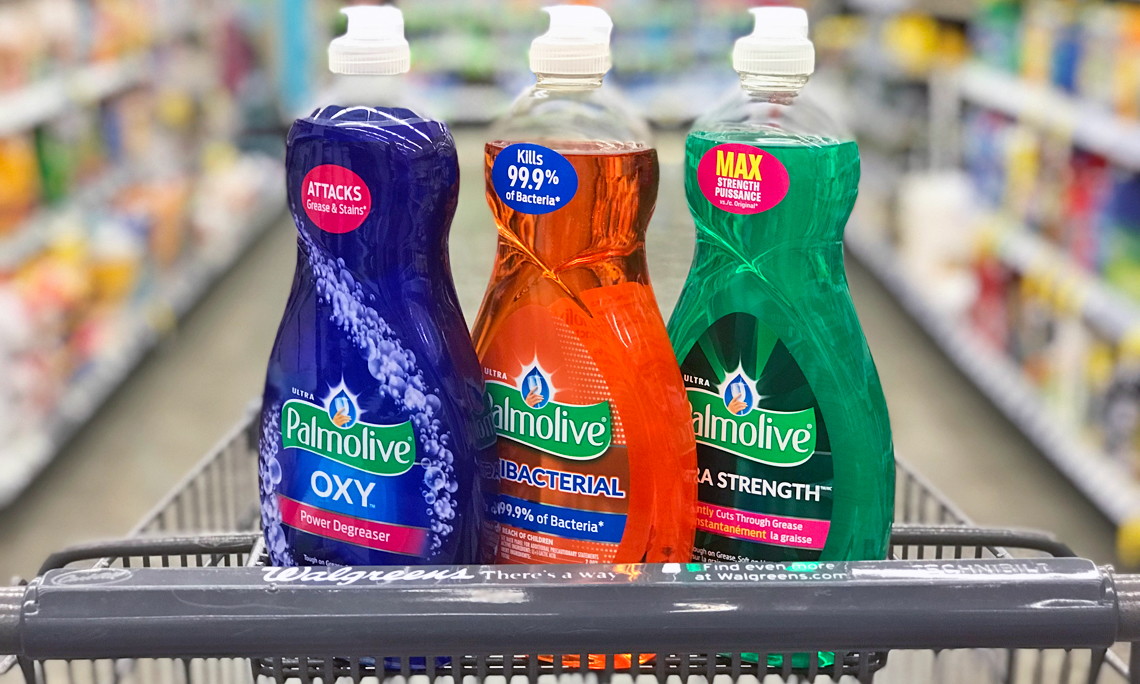 We can't get enough walgreens deals!