There are some smoking hot deals at Walgreens this week, but this may be the hottest one yet. Thanks to the Walgreens Fall Rebate offer, you can bring home a cartful of Tide, Gain, Charmin and Bounty for just $0.41 per item!
The Walgreens Fall Rebate earns you a $10.00 Walgreens gift card for purchasing six eligible Procter & Gamble items. Thats's right–earn $10.00 just for purchasing some of your favorite products. This is an incredibly rare opportunity, and one you will not want to pass up.
Let me break down some of the most important details for you:
You must purchase six Procter & Gamble products between 8/1 to 10/19.
Eligible brands include Tide, Downy, Gain, Bounty, Charmin, Bounce, Puffs, Mr. Clean, Swiffer, Dawn, Febreze and Cascade.
You can submit multiple receipts, which indicates that you do not need to purchase all six items in the same transaction.
It will likely take 6-8 weeks to receive your $10.00 Walgreens gift card.
There is a Register Reward promotion running for Tide, Bounty and Charmin. You can only receive one identical Register Reward per transaction, so make sure to separate your purchases for Tide, Charmin and Bounty as outlined below.
Coupons from pgeveryday.com are only valid for one day after printing. Make sure to wait until you're ready to visit the store before printing these coupons.
Requests for the Walgreens Fall Rebate must be received online by 10/30.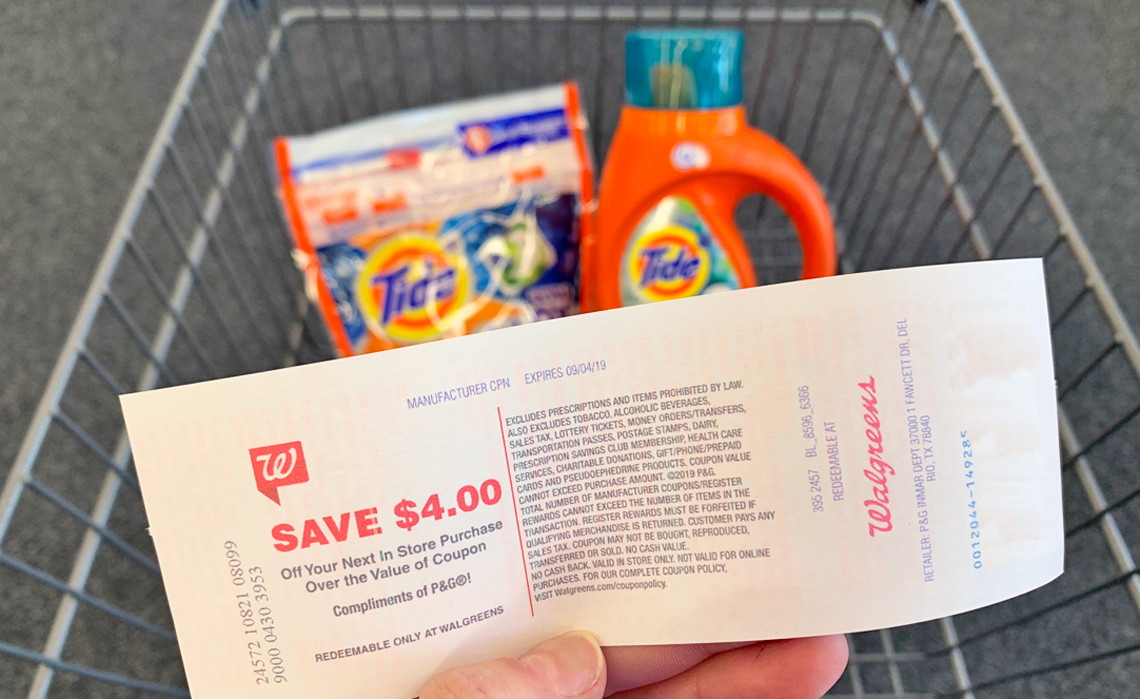 Transaction #1:
Transaction #2:
Total spent out of pocket: $20.44
Total after all rewards and rebates: $12.44
Receive: $10.00 Walgreens gift card after submitting for Walgreens Fall Rebate (allow 6-8 weeks for delivery)
TOTAL COST: $0.41 each, when you buy 6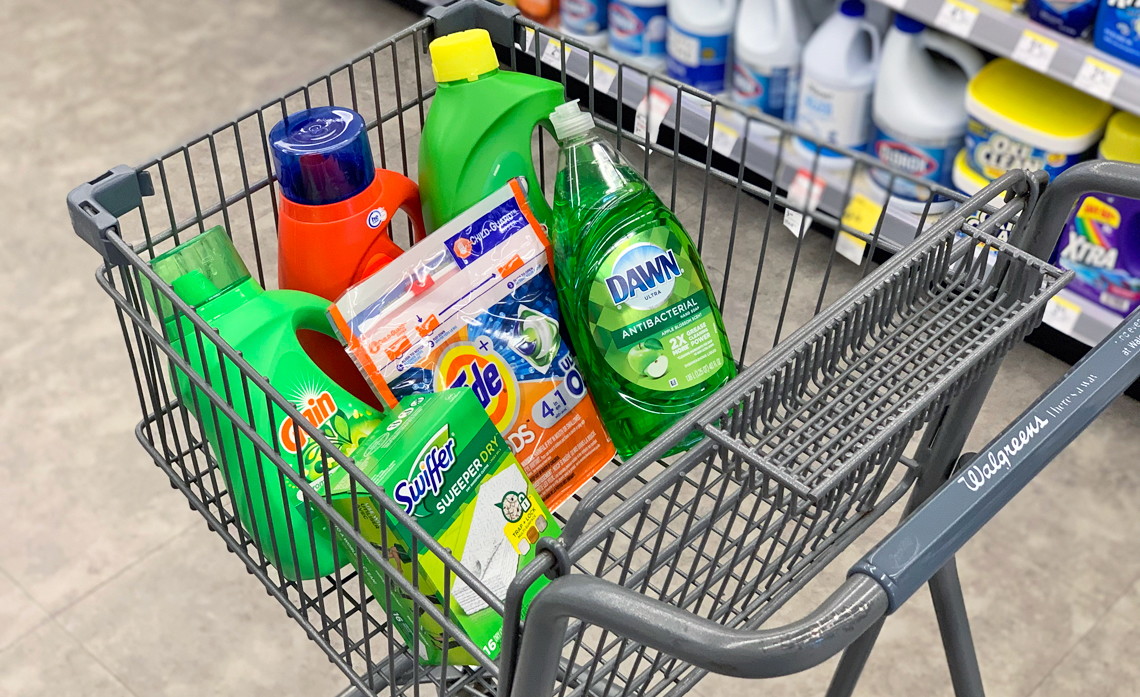 If you're in the market for Cascade, Dawn or Swiffer, check out this scenario instead. Since you will just be taking advantage of the Register Reward promotion for Tide, you can purchase all six items in one transaction.