Getting ready to leave for college? Now is a great time to stock up on Sun Liquid Laundry Detergent at Walgreens! The best part about this deal is that you don't need any coupons. All you need is your Balance Rewards account to pay $7.00 for two 117-ounce bottles, or just $3.50 per item–easy peasy.
We don't see this brand on sale at Walgreens often, so take advantage of it before it's too late.
If you're unsure about what a Balance Rewards account is, take a look at how to coupon at Walgreens to learn more.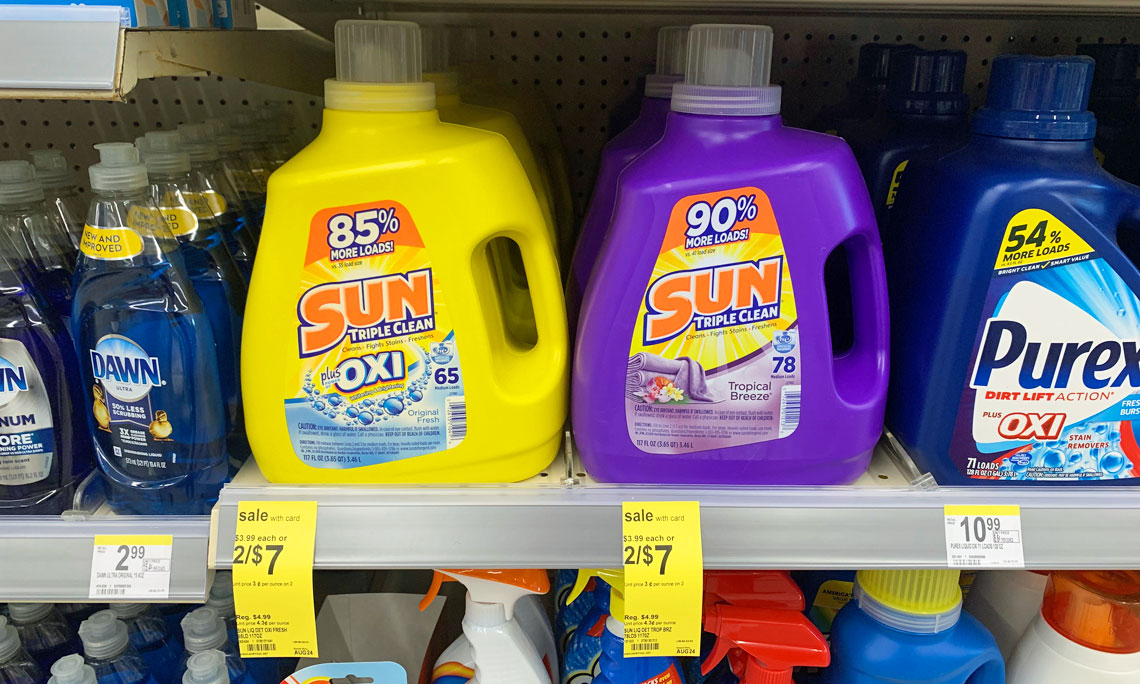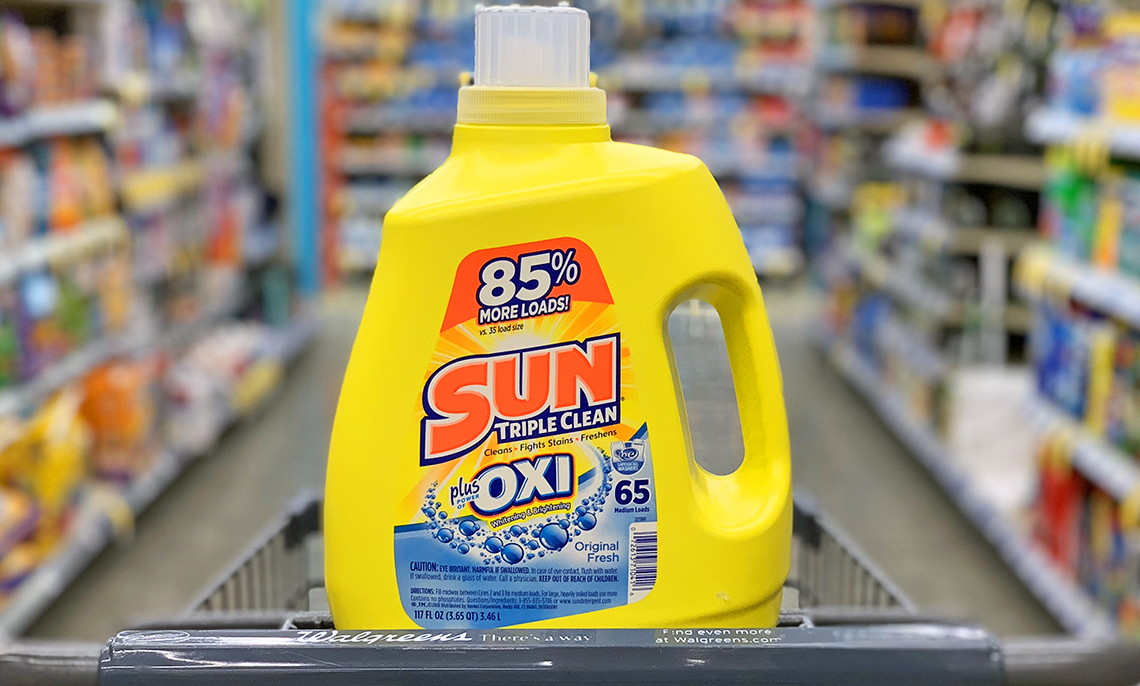 Walgreens deals have arrived!