If you're in the market for hair care this week, check out these deals on Pantene at Walgreens! There are a few different ways to save, so I'll break it all down for you below. Although none of these are stock-up prices, these aren't bad prices to pay if you need shampoo.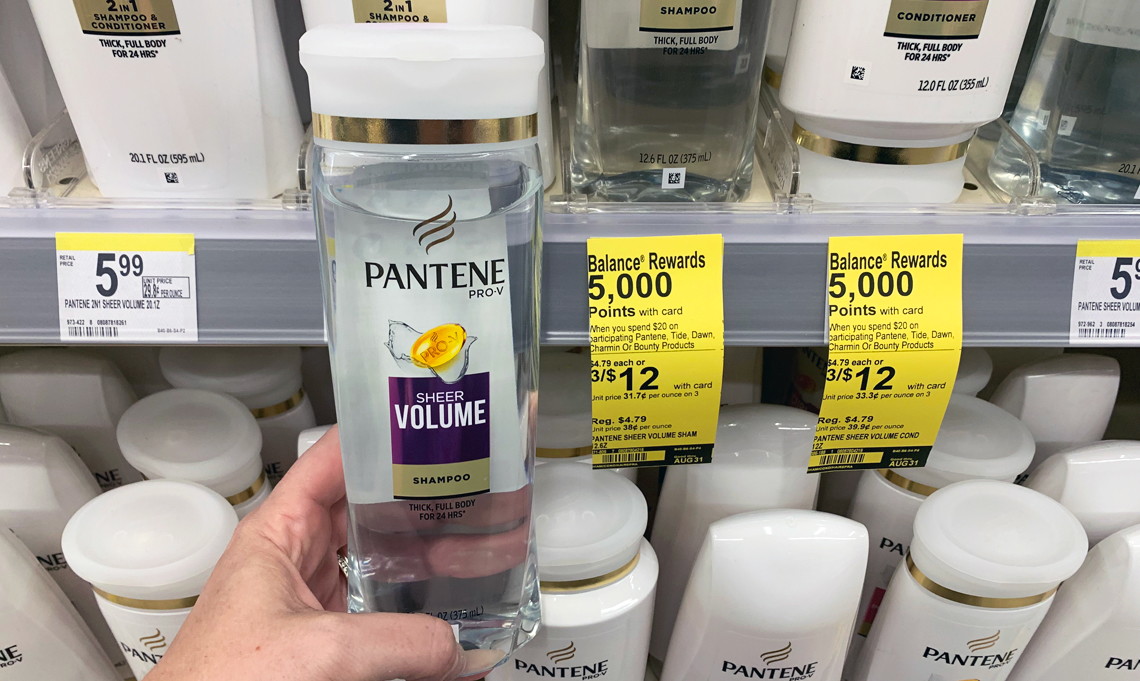 GOOD DEAL
To take advantage of the weekly Points promotion, combine a digital coupon with a newspaper coupon to pay $1.50 per bottle. Clip the newspaper coupon from the 8/25 Procter & Gamble insert.
EASIEST DEAL
For the easiest deal, buy three and use the digital coupon to pay $2.33 per bottle. You will not receive the 5,000 Points since you will not be spending $20.00 on this transaction.
BEST POSSIBLE DEAL
For the best deal, check your Balance Rewards account to see if you received a $4.00/2 digital Pantene coupon. I spotted this coupon in my account, but it is considered a "Just For You" coupon, so your mileage may vary. Use it with the $5.00/3 digital Pantene coupon to pay $1.20 per bottle.