Don't miss this rare gift card deal on Up & Up Training Pants! Typically, the Up & Up brand is excluded from diaper promotions, so we are stoked to see it.
Through Saturday, buy two packs and get a free $10.00 Target gift card. This deal is available both online and in stores. If you order online, just make sure you choose store pickup, or you won't get the gift card.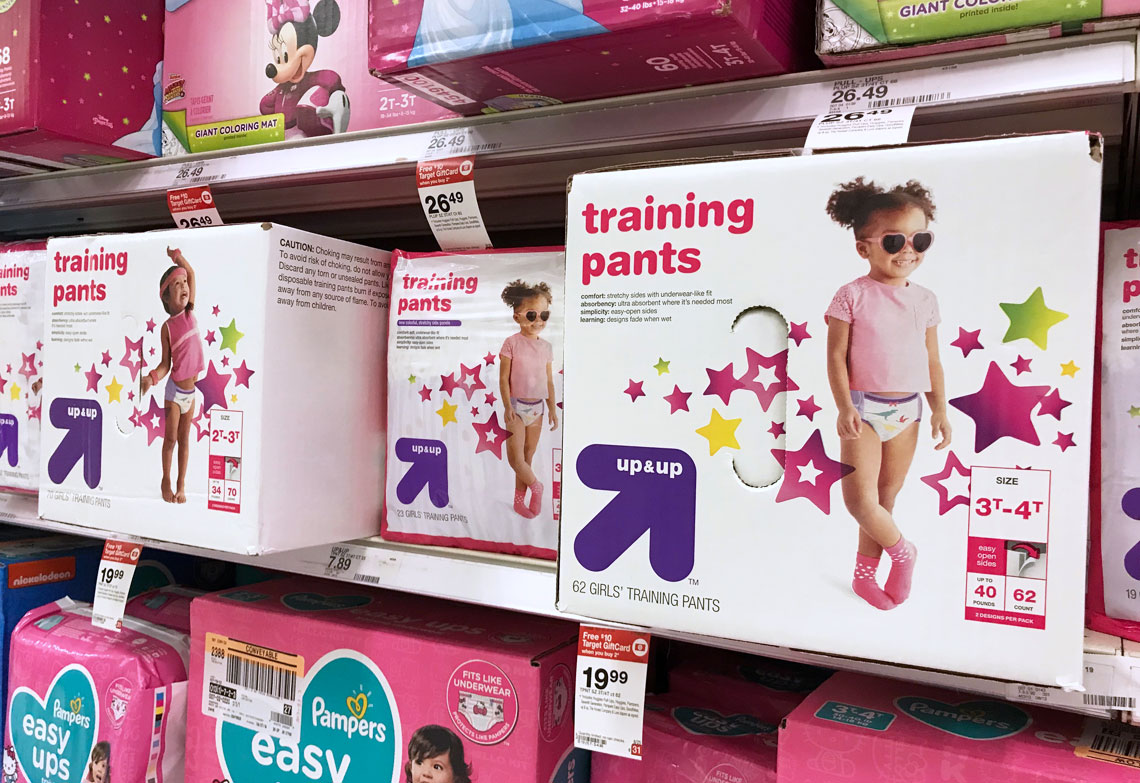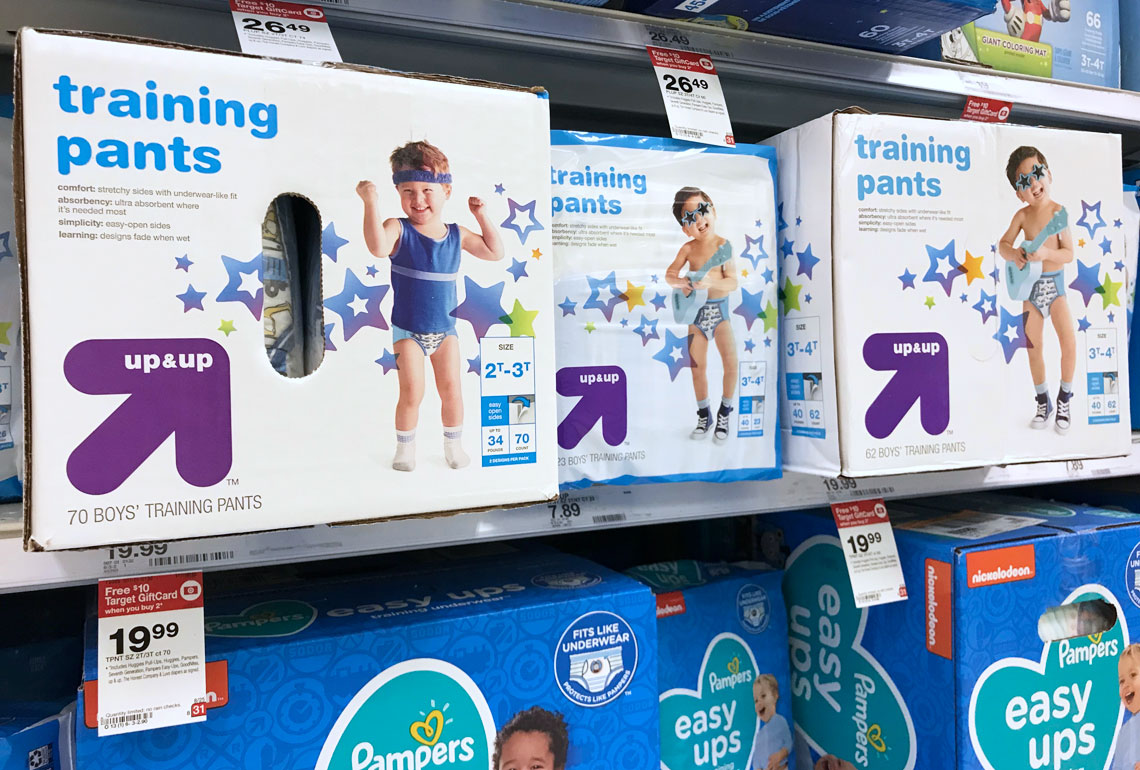 check out these target deals too!