I stopped in at Family Dollar to score some quick and easy deals on Glade, Colgate and more!
The Family Dollar Smart Coupons app is chock-full of buy three get one free digital coupons for Glade products this week. I used one to get four bottles of Glade Aerosols for just $0.75 each.
I printed a $1.00/2 Cheez-It coupon from coupons.com. Since there wasn't a size restriction, I was able to use it on the $1.00 Cheez-It multipacks, making them only $0.50 each.
Colgate Extra Clean Toothbrushes were on sale this week for $0.88. This was an easy deal and good for stocking up. I grabbed two, and I just might go back later this week for a few more.
I finished up my trip by grabbing a bottle of Gain Fabric Softener, on sale for $3.95. I made sure to clip a $2.00/1 digital coupon to bring my price down to $1.95.
You'll need the Smart Coupons app to grab these deals; download the Family Dollar Smart Coupons app to start saving.
TOTAL COST: $7.71 FOR ALL 9 PRODUCTS WORTH $13.00, OR $0.86 EACH!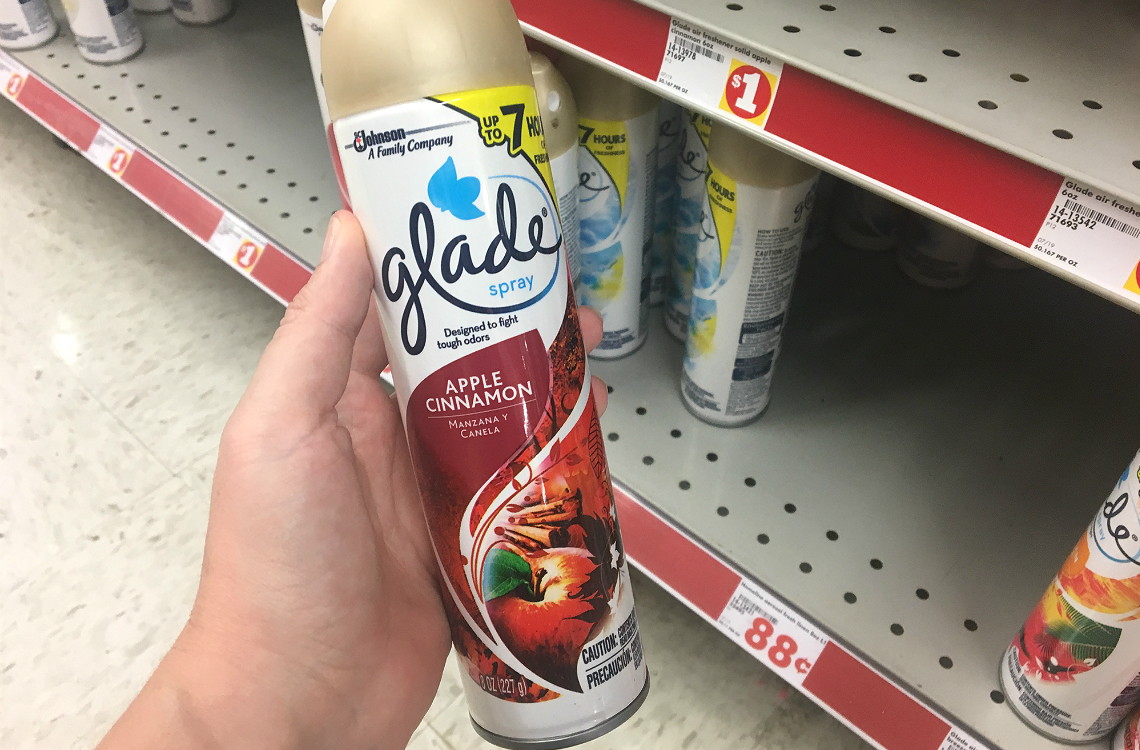 SEE MORE DEALS AT FAMILY DOLLAR HERE!