Check out this awesome deal on Scott Paper Towels at CVS! All you need to do is print four$0.75/1 Scott coupons from scottbrand.com. Combine these four coupons with a $5.99 sale price and a promotion: spend $20.00 and receive $5.00 ExtraBucks. When all is said and done, you'll pay $3.99 per product, or just $0.67 per roll.
Please keep in mind that this coupon has a print limit of two per browser. If you have already printed them, they may be unavailable to you. If this is the case, you can try a different web browser, device or account. You can also always ask a friend if they can print them for you.
If you are unable to print four of these coupons, you can still get the deal, just at a slightly higher price. You'll need to print two of the $0.75/1 manufacturer coupons, as well as two $0.50/1 Scott coupons from cottonelle.com. Your final price will be $4.12, or just $0.69 per roll.
The best part? These paper towels are usually $8.69, regular price.
ExtraBucks are an awesome way to save yourself some money. In fact, check out some ways to save using CVS ExtraBucks to learn more.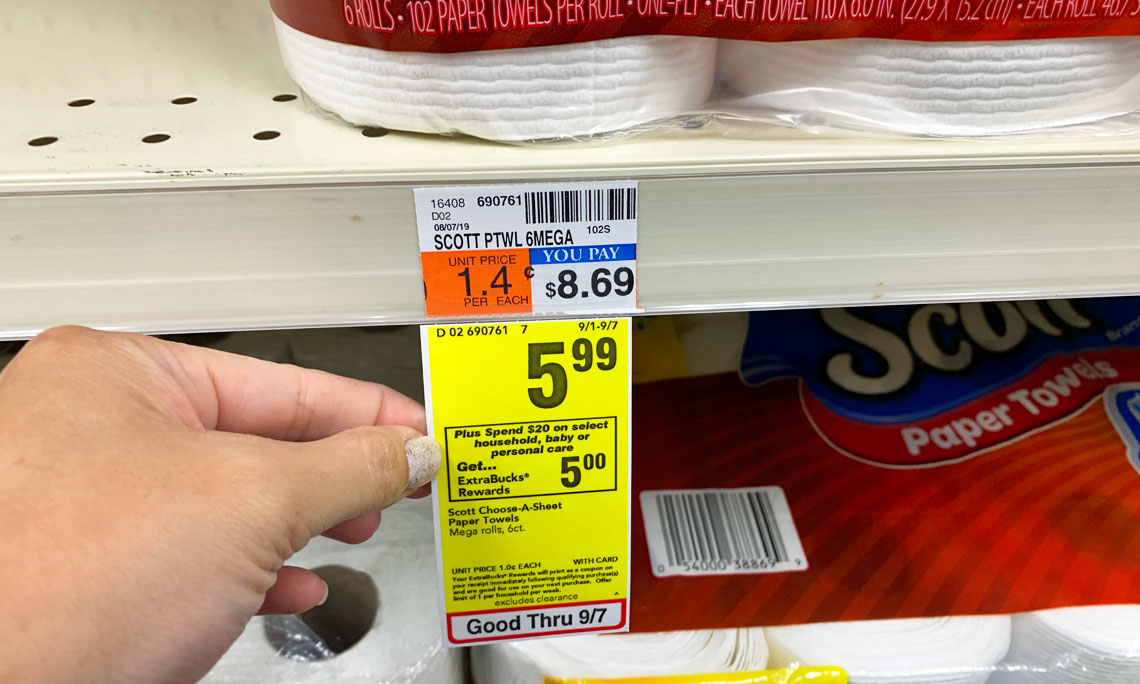 Best Deal:
Other Option: