Check your CVS app (download the CVS app here) for a $2.00 digital manufacturer coupon valid on L'Oreal skin care. Be sure to load it to your card. Then head to the store and scan your CVS card to see if you'll also get a $3.00/1 store coupon that you can stack with the manufacturer coupon. Save $5.00 on L'Oreal facial care with both offers.
There are a few lower-priced items to choose from and, depending on the prices at your store, you could even get some for free. We found L'Oreal Ideal Clean Towelettes for $5.49. They'll be just $0.49 after the coupon stack!
Keep in mind that there is a larger promotion on the L'Oreal line: spend $25.00 and get back $5.00 ExtraBucks. If you are planning on buying multiple items to reach the threshold, this deal will help you get there with less out-of-pocket expense. But you can definitely just buy this single item on its own.
Note: if you can't find the digital manufacturer coupon on the app, try checking cvs.com. Other readers are saying it's showing up there.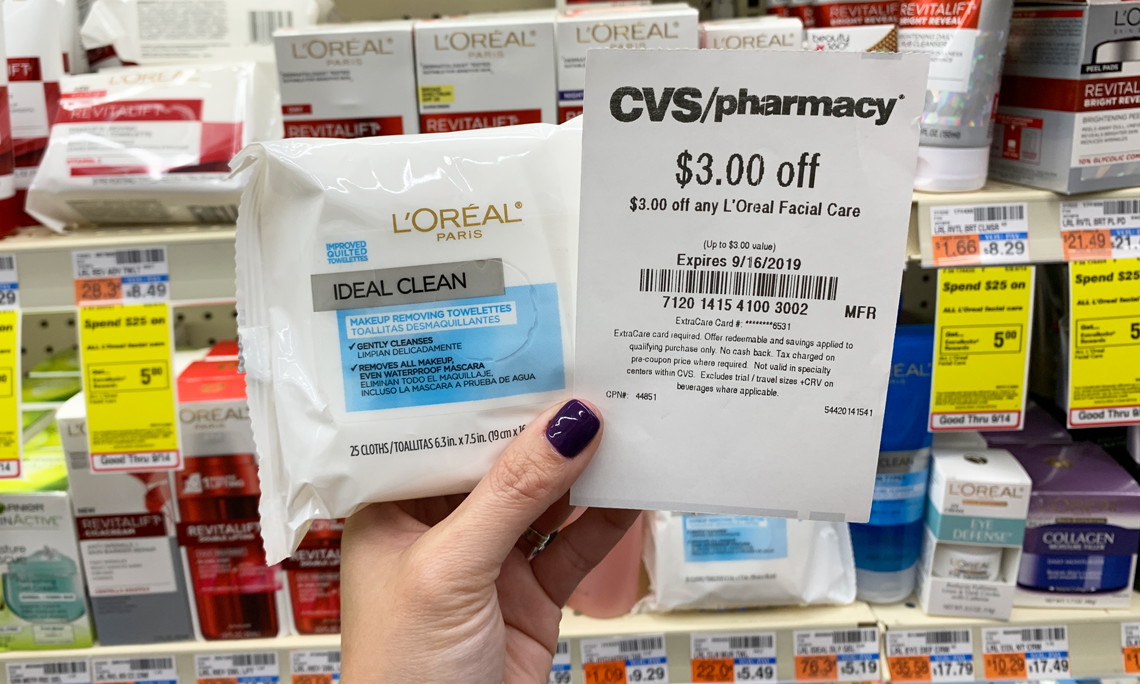 You can also pick up cleansing gel for just $0.19: